If you want to magically change the look of your home without much effort, the simplest way is to add a beautiful carpet to the floor to give your room the beauty you crave. It is interesting that carpets were originally used to make sitting on the floor more comfortable, then the carpet evolved into a decorative element, woven Countless styles to suit every budget and every taste.
Apart from the ability of rugs to add color and character to spaces, rugs offer many advantages as well, they protect you from slipping on the floor, help divide open spaces, and absorb sounds, therefore, adding this piece to your home is a smart move.
In this article, we've collected photos of the top 12 floor rug designs, along with some key details on materials and benefits, to help you choose your preferred style.
1. The carpet has a geometric pattern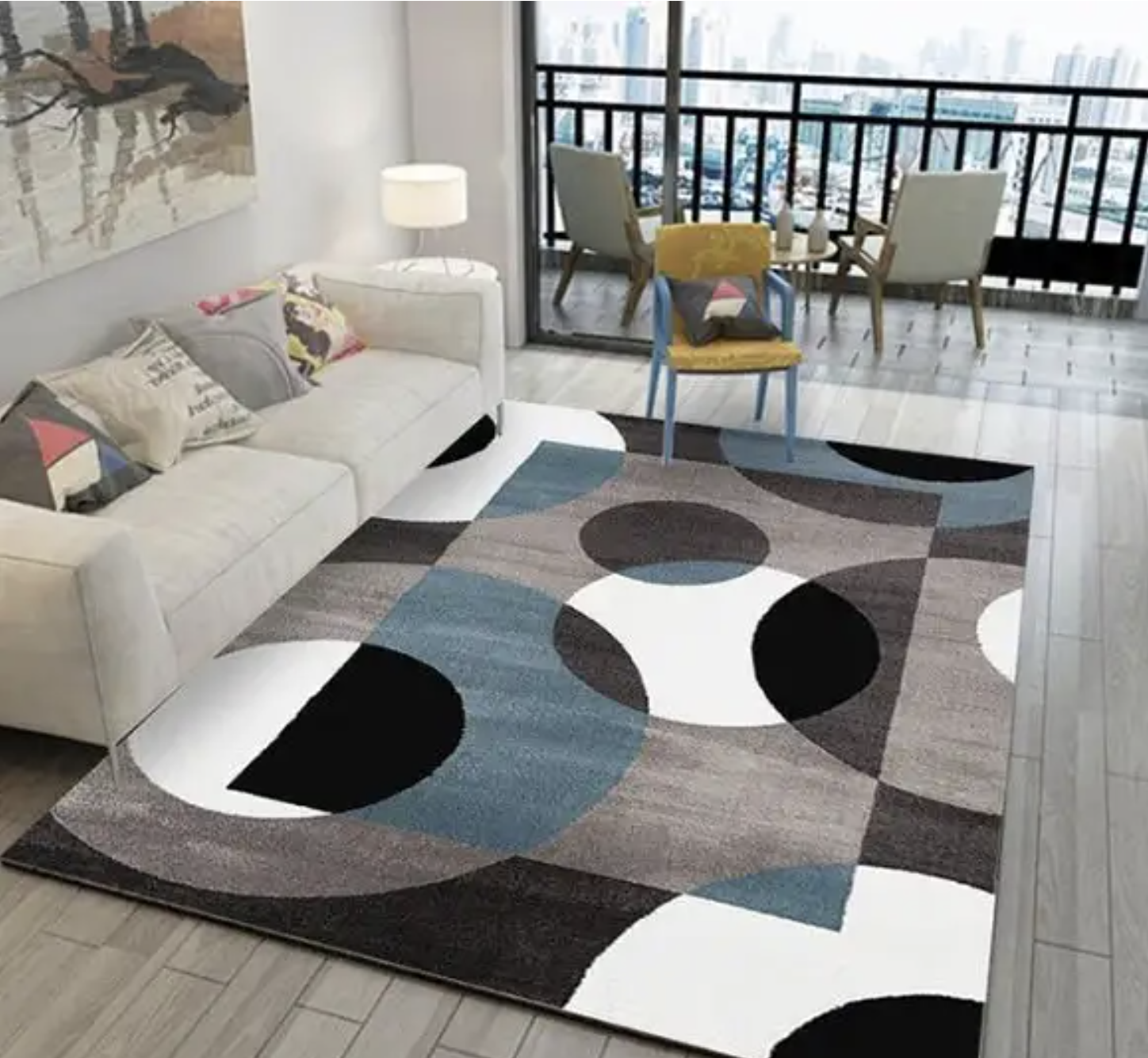 This carpet with contemporary geometric pattern can inspire you with its bold design, and the unique arrangement of colors such as blue, brown and white will help transform the look of your room from plain to elegant, the rectangular shape carpet is ideal for living room, bedroom and drawing room, besides adding more beauty to your home, and provides This type of rug also feels luxurious and comfortable underfoot.
2. Luxurious Kashmiri Carpet Design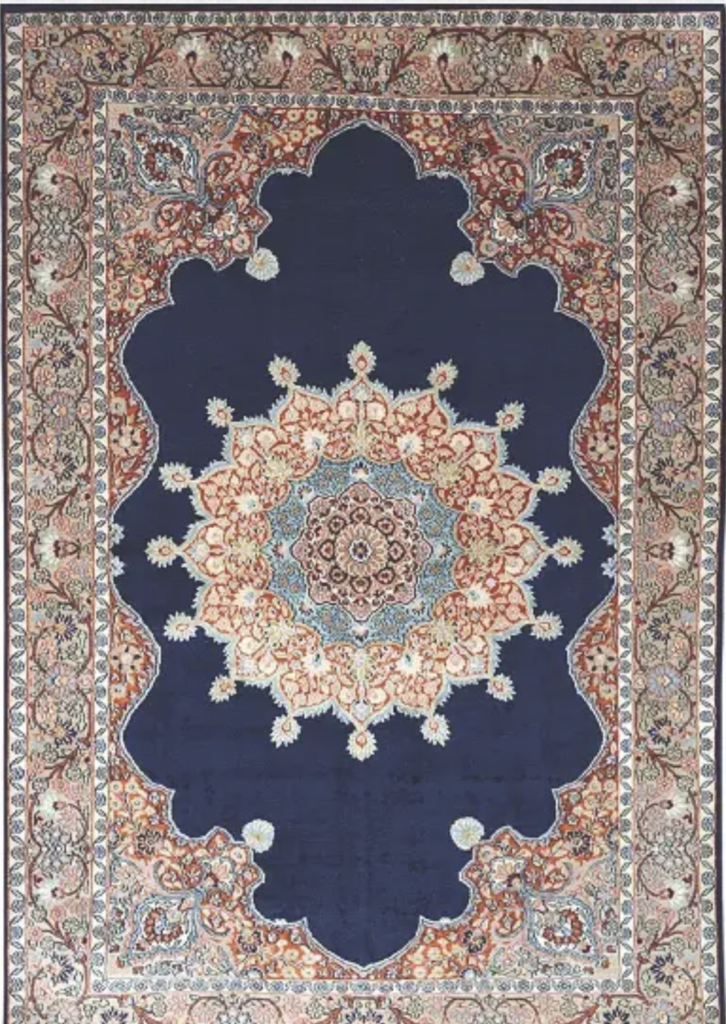 Crafted from the finest cashmere silk in a royal blue color, this royal rug can add luxury and elegance to your space, the hand-knotted rug completes the gorgeous floral patterns, through the combination of rich gemstones and motifs with the deep blue color, making the rug a masterpiece Added to the living room.
3. 3D carpet design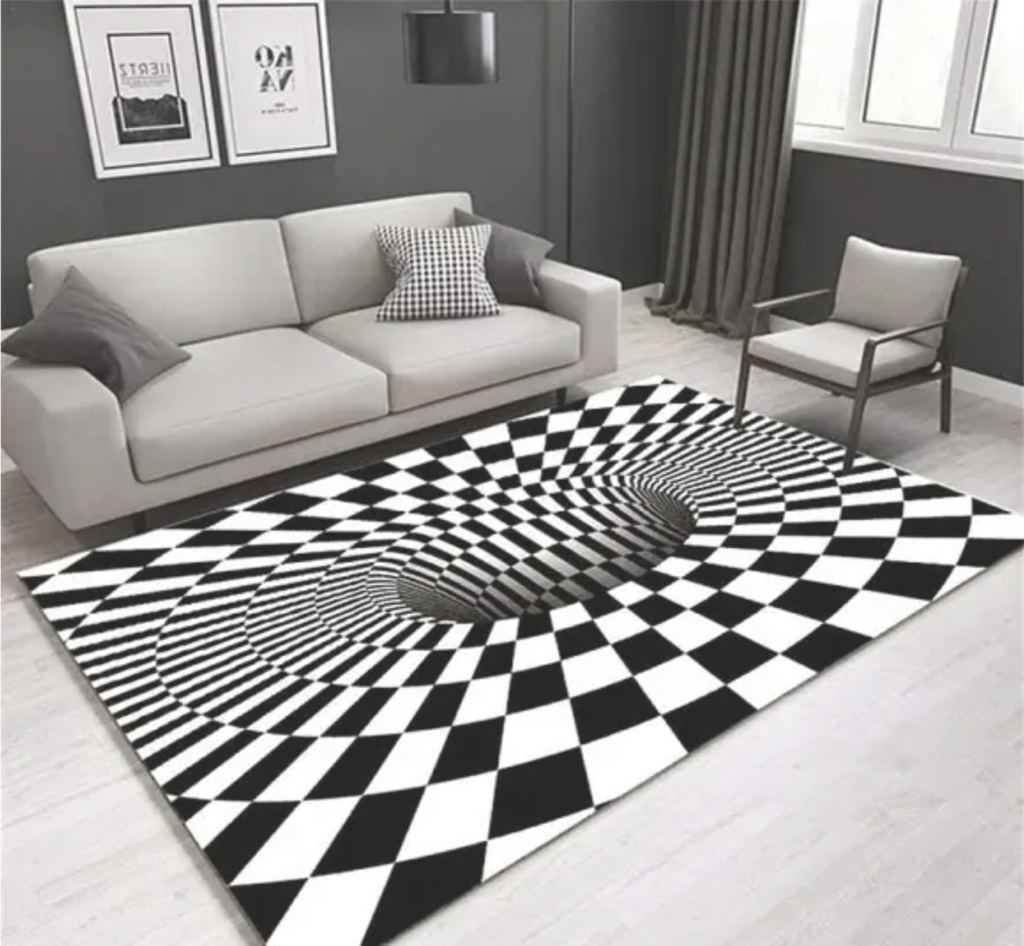 This 3D rug may make you dizzy for a while, this unusual black and white checkered pattern tricks your eyes with a 'hole' in the middle, this interesting and whimsical rug is a great decoration piece to impress your home visitors friends and relatives.
4. Corridor rugs design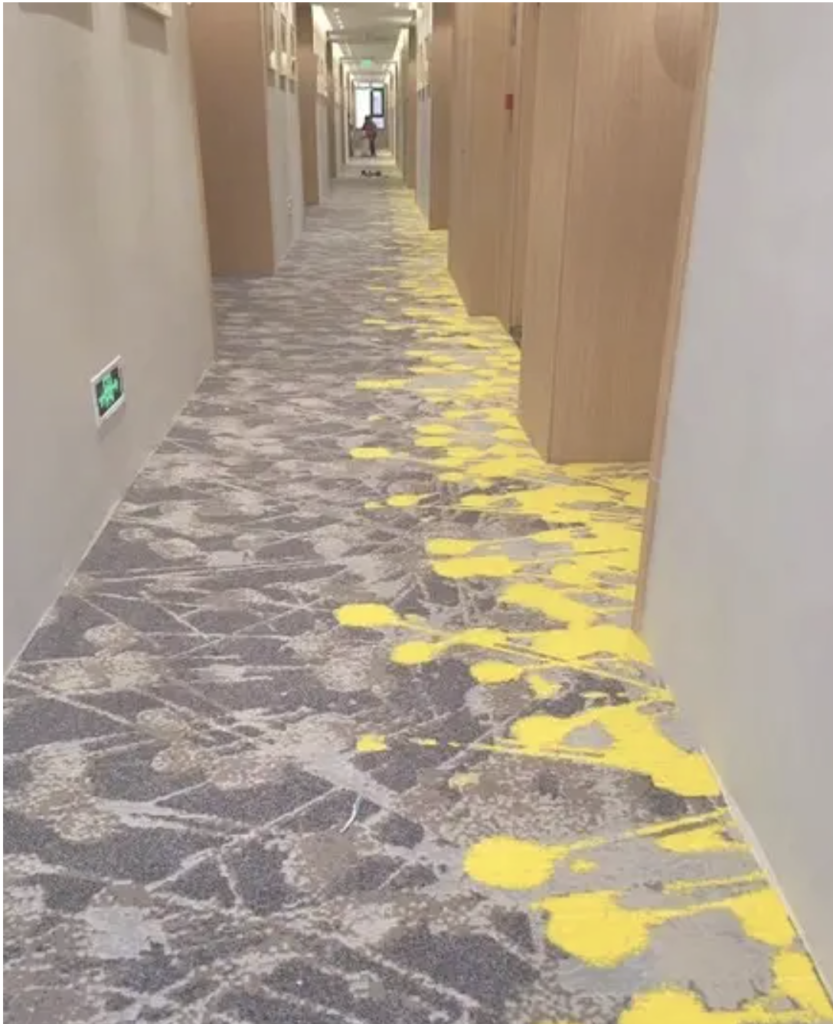 This decorative carpet is suitable for use in the corridors of the home, hotels and offices, this carpet printed in gray and has a tendency to yellow color gives a different look to the corridors of your home, the corridor carpets are usually made of nylon due to its durability and easy maintenance, this anti-slip carpet is available in large bundles that can be divided into custom pieces based on floor size.
5. Vinyl design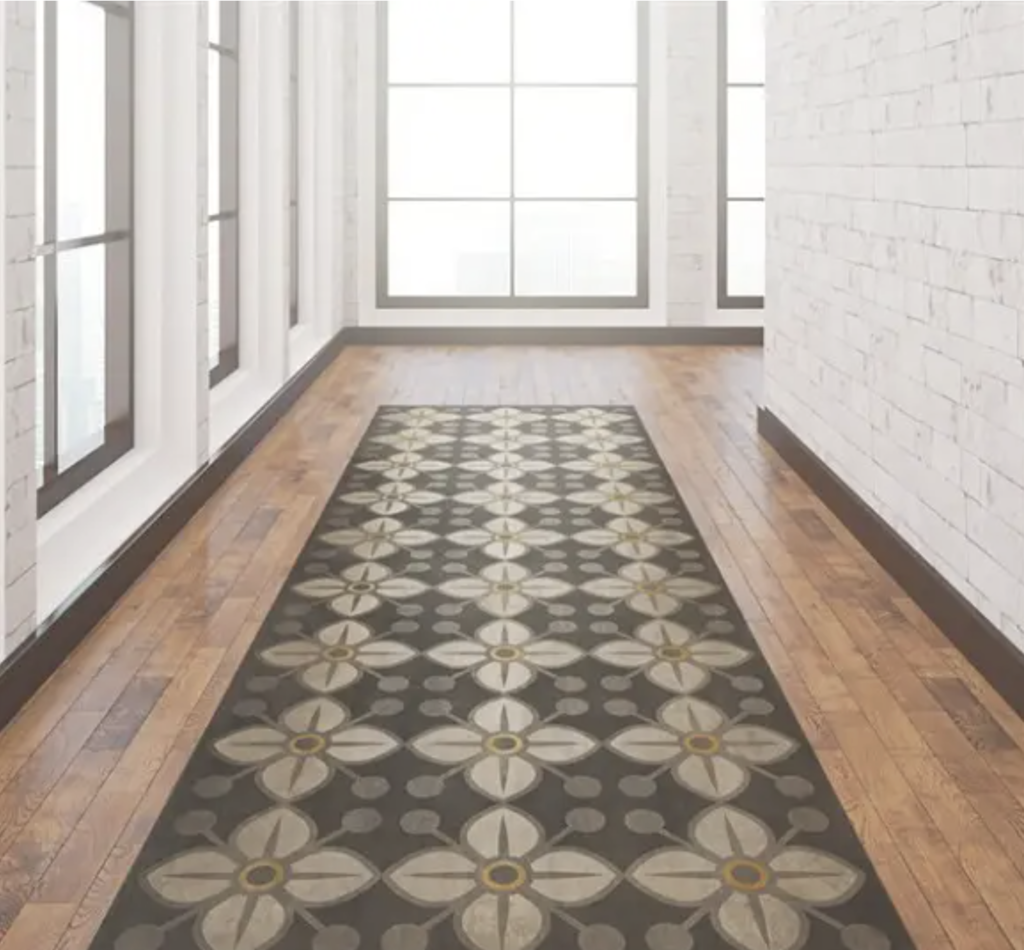 Vinyl is durable and affordable, which makes it ideal for residential and commercial spaces. Vinyl rugs add elegance and simplicity to a space, and its earthy tones such as brown and beige add a feeling of warmth and inviting.
6. Modern carpet design for the bedroom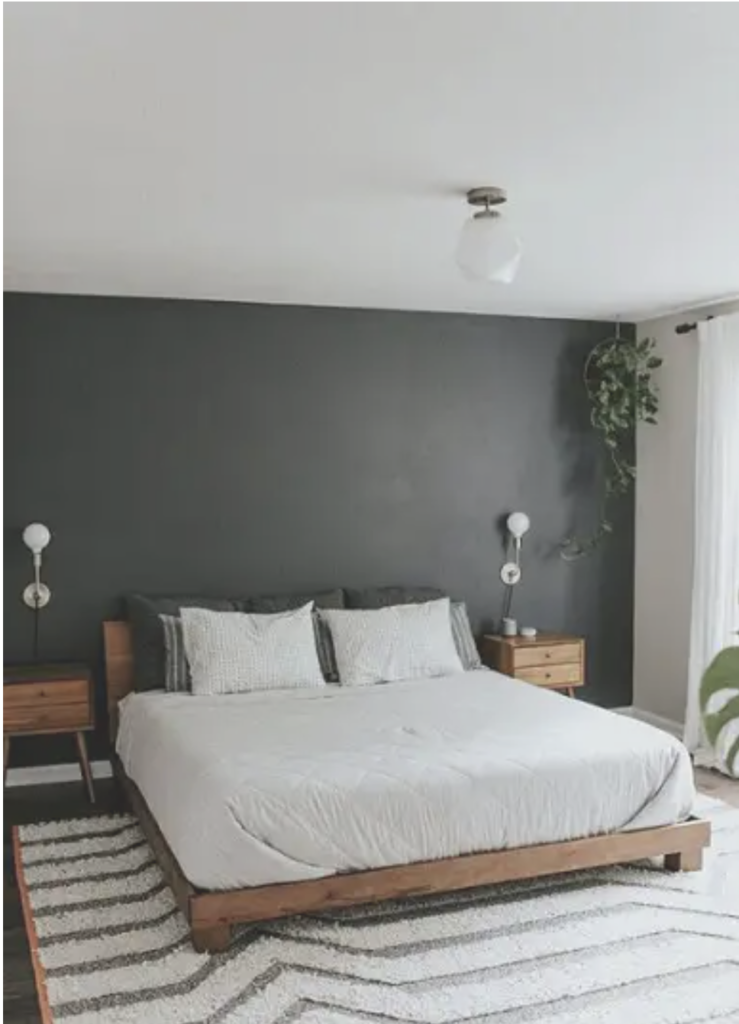 This rug brings modern charm to your bedroom, the gray and white geometric pattern on the rug creates the perfect "neutral" look for your room, ties the elements together, you can place it next to or under the bed to keep you cozy and soft every morning, with a non-slip layer on the bottom Every morning, you will rest assured that you will put your feet firmly on the ground.
7. Designer carpet design for drawing room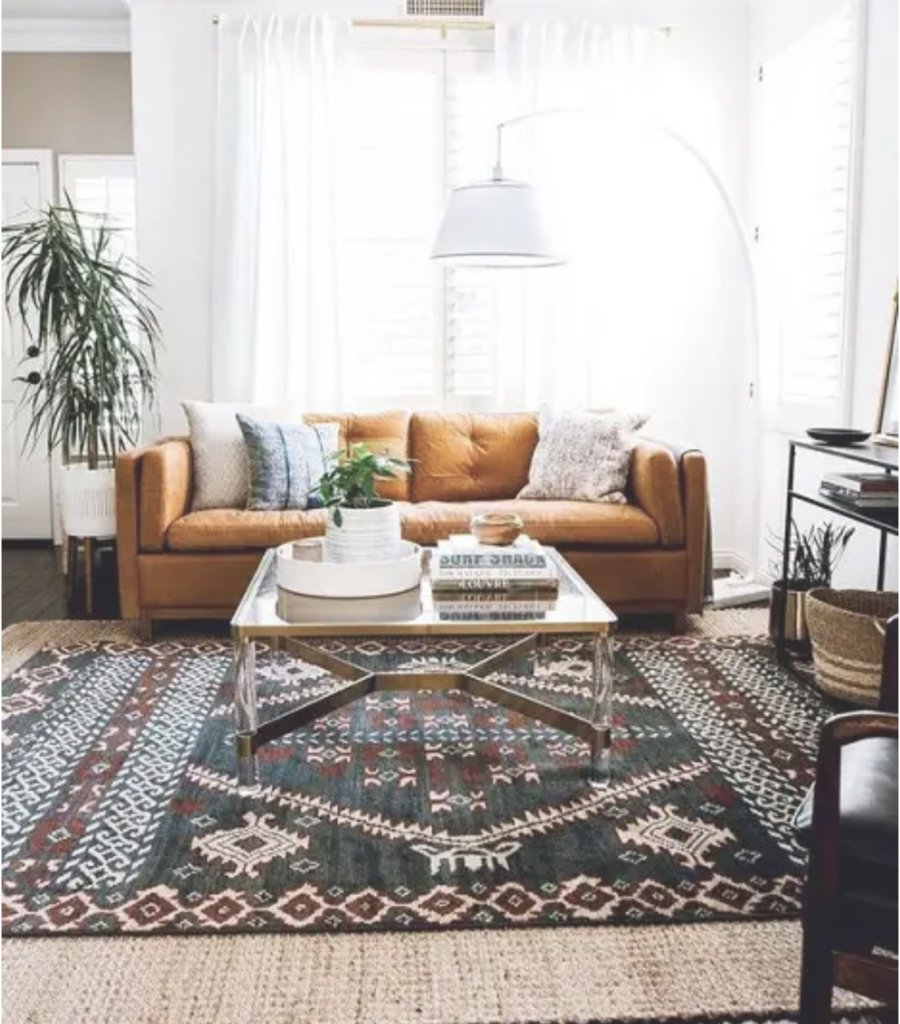 This bohemian chic rug adds an eclectic look to your space, coordinating patterns in shades of earthy grey, dark red and beige can make any simple space lively, and add a splash of color to your room, this rug can also be used to divide a room, placing A plain floor rug under the rug adds a funky touch to the room.
8. Design gray desk rugs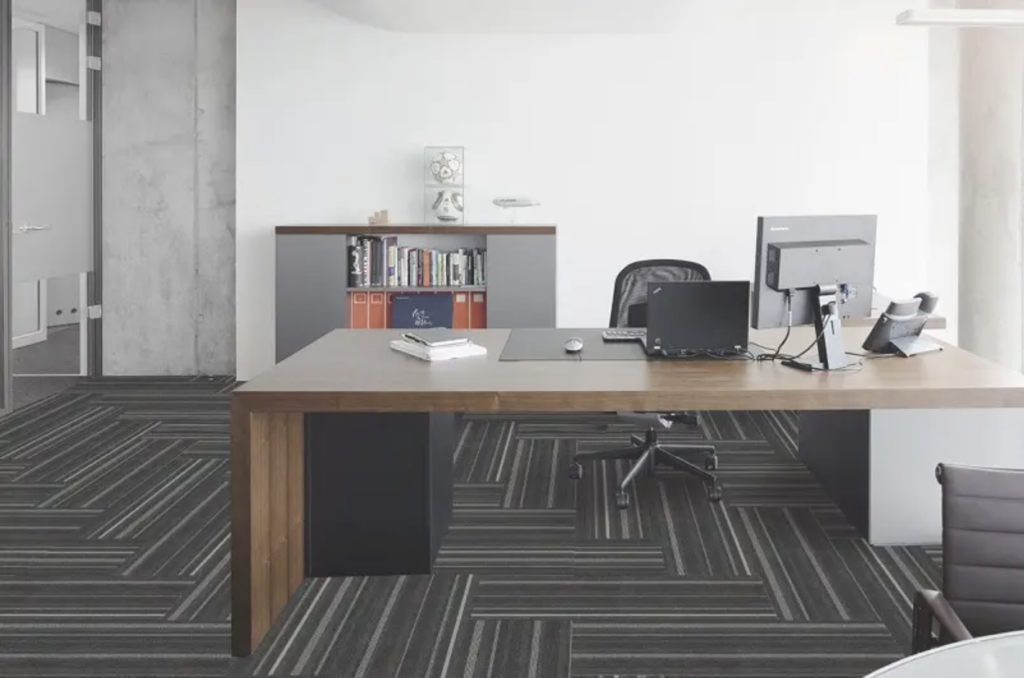 Before you choose a carpet for the office room, it is necessary to take into account important factors such as the comfort it gives to the feet, the color palette, the durability, and its ability to withstand for a long time.. The black carpet squares are characterized by a symmetrical arrangement of lines, to give the space a professional look.
9. Floral carpet design for the living room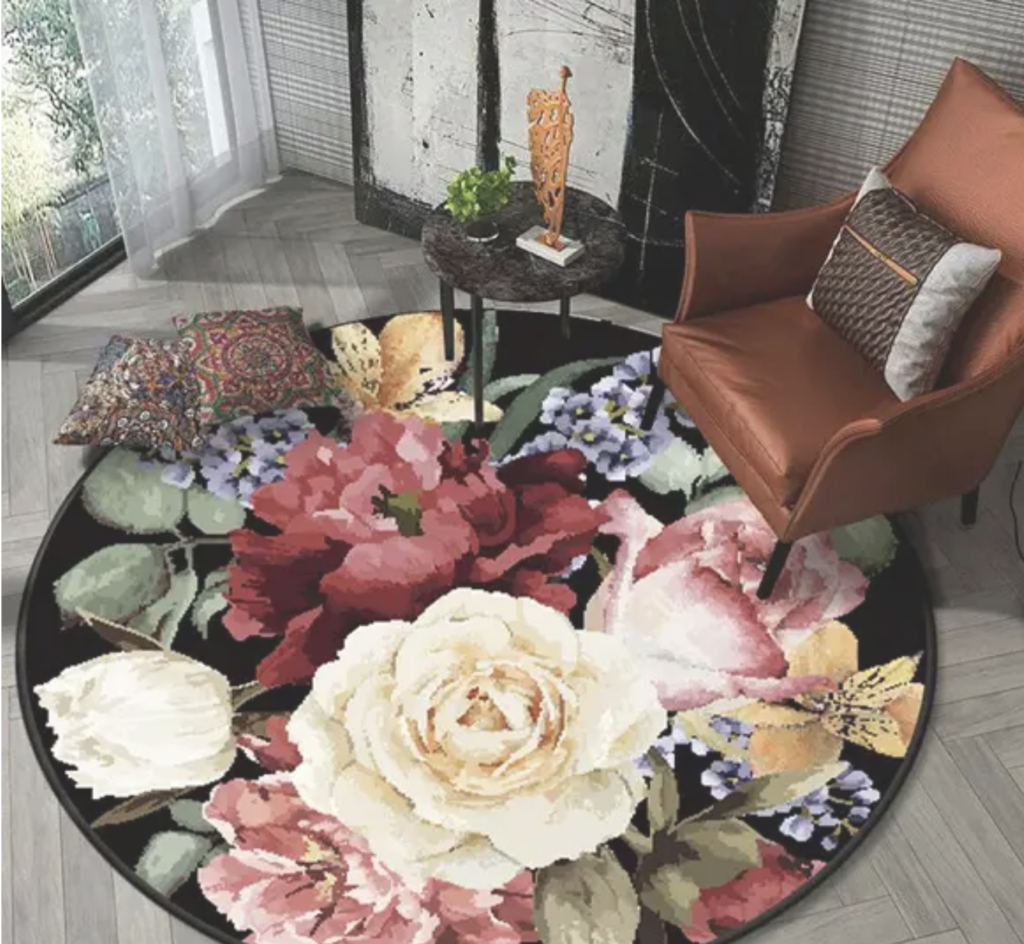 Add this luxurious floral pattern rug to your home decor, this rug is designed with a black background dominated by large and colorful floral motifs, the unique round shape of the rug makes it comfortable to move in spaces, so you can use it at the entrance as a sofa rug or near the hallway, and it will fit perfectly As a lounge rug that gives relaxation on the floor.
10. Multicolored rug designs for kids room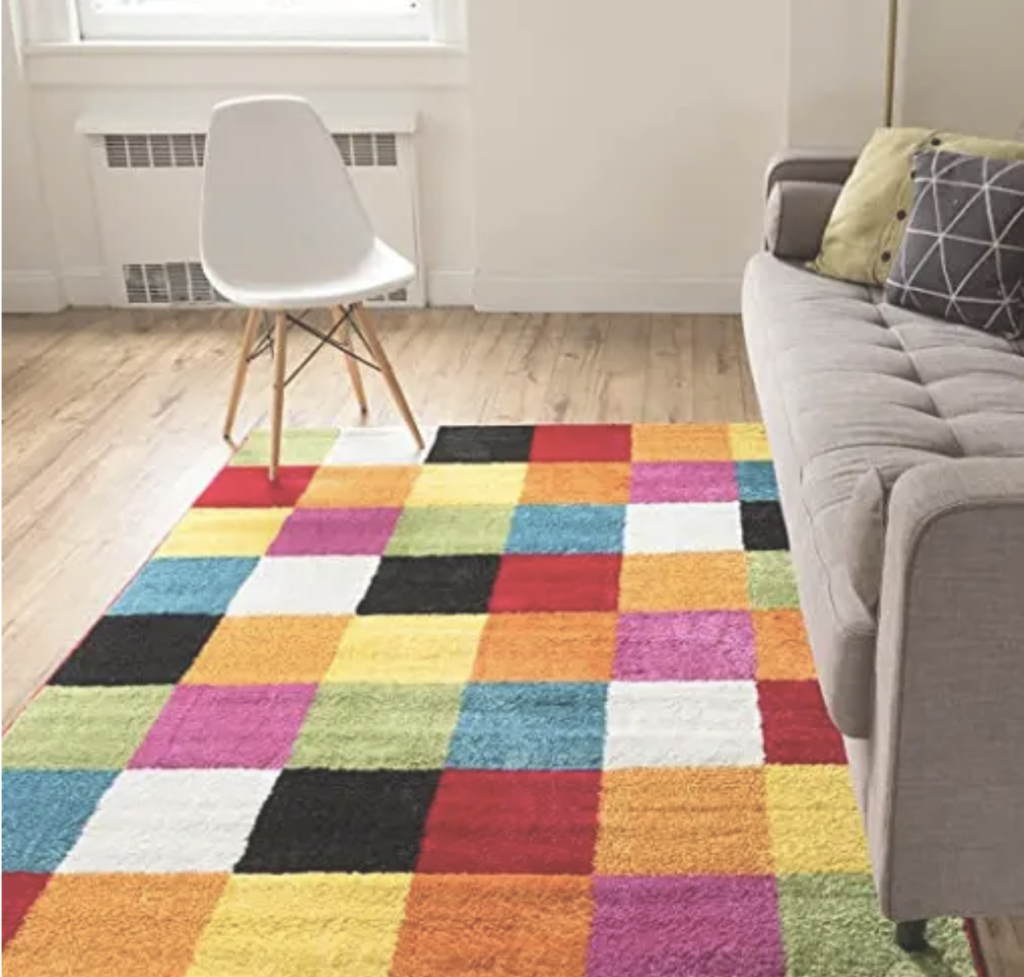 The multi-colour of this rug with a funky design gives a sense of relaxation, and adds a perfect look to any room with a minimalist design, and the soft texture of the rug gives you a comfortable feeling on your feet, you can put the rug under the sofa in the living room, or it will be very suitable in the children's playroom .
11. Scandinavian carpet design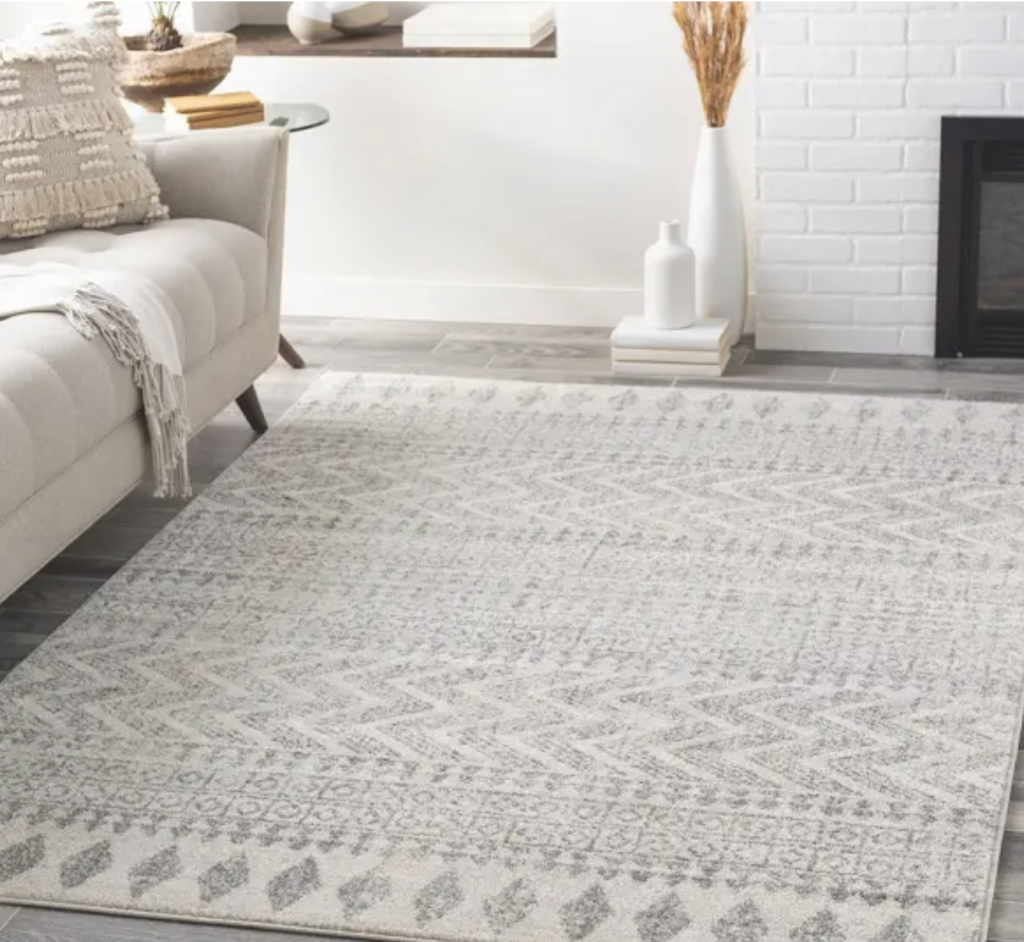 Scandinavian floor carpets are an ideal choice for you if you tend to use simple and neutral colors, and the best colors for this type of designs are soft colors such as ivory and beige, and the woven carpet can connect the elements of the room together aesthetically to give you an integrated look, you can use this carpet if you wish In carpets that dominate the rest of the decor.
12. Fluffy rug design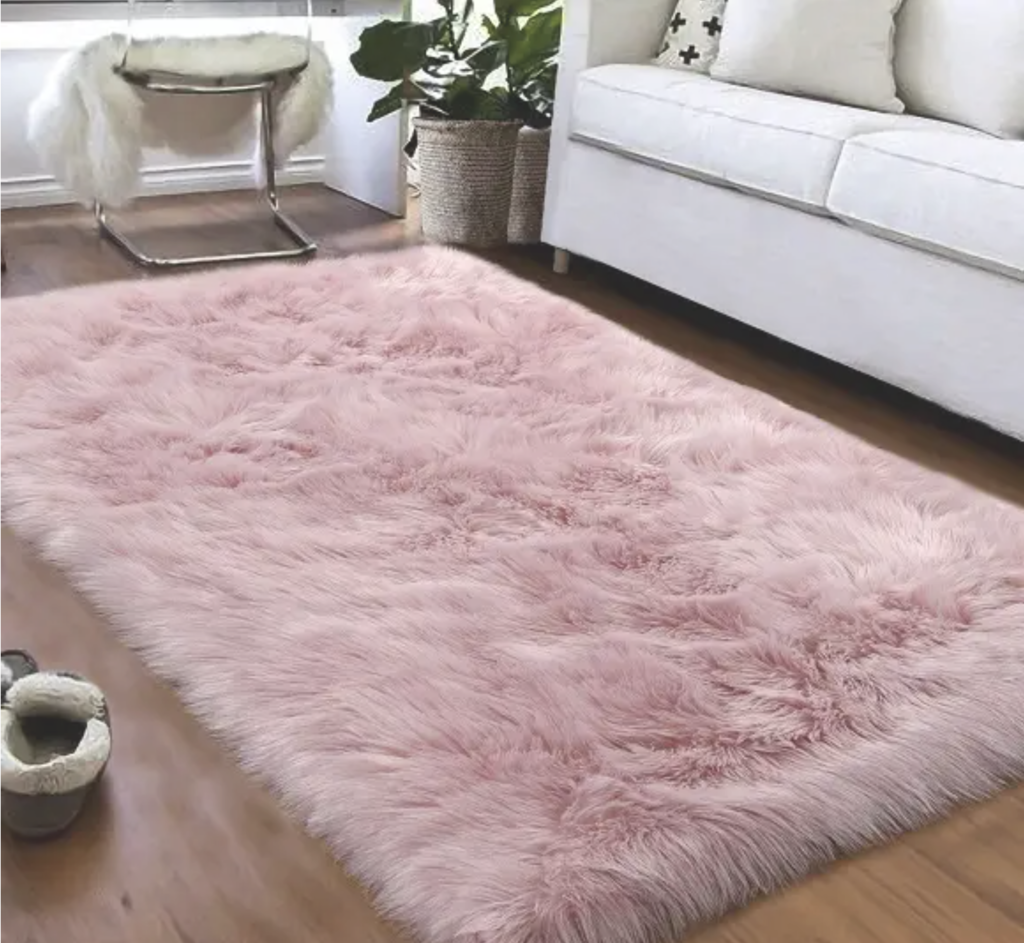 Fluffy rugs are known for their high degree of softness, and long "hair" materials. They are suitable for use in the living room and bedroom floor due to their ability to give a warm effect to your feet, as this rug adds a sense of warmth and comfort to the room in which it is placed.
Those were some of the best carpet designs that can inspire you to design a beautiful space. Today, carpets are produced in a variety of colors and attractive designs to satisfy all tastes, and taking into account the interior color scheme, pattern, and shape of the space... You can reach a suitable choice from Those rugs offered to decorate your space Find your favorite rug from Weft online store and browse our collection of 100+ items.
Translated by: stylesatlife.com