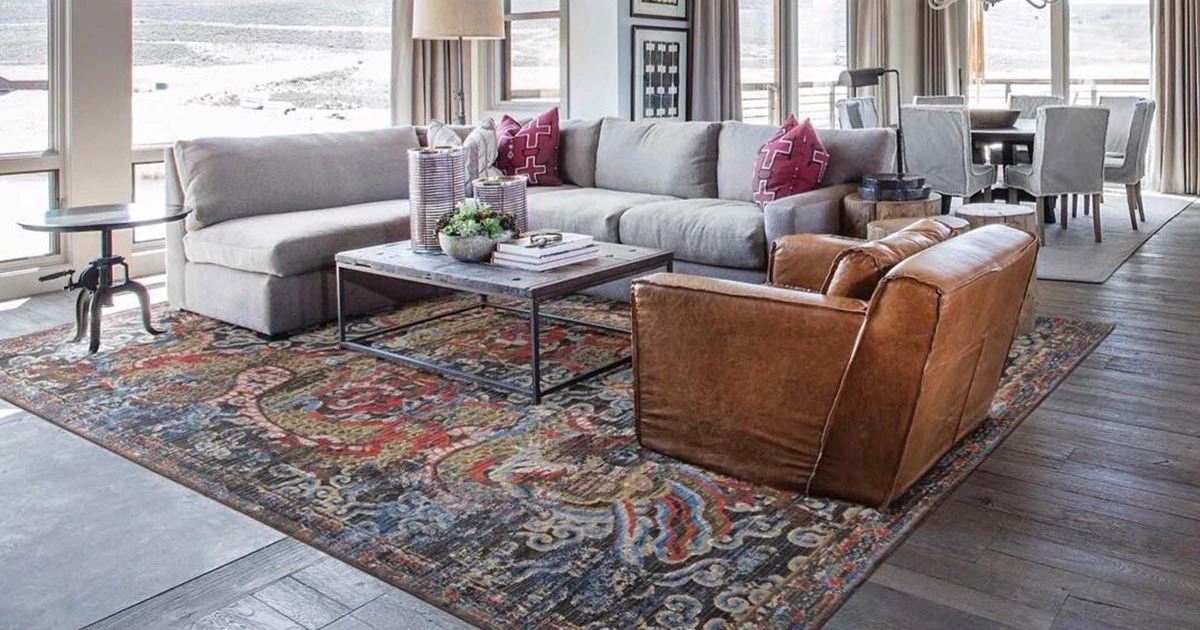 An important part of our tasks every day with customers is to guide them to the perfect rug and make sure that the rug fits all their needs and matches their taste, so we ask a wide range of questions about where the rug will be placed, what type of use it will be, and what effect the customer would like it to have. The carpet for the room. Wanting to let it be the focal point of the space, or subtle guidelines on how to handle more than one rug in one space, here we share some of our most popular tips.
Tip 1: Color
Don't waste your time trying to match the colors exactly, it won't happen, and if you try too hard, you'll end up looking artificial. Designers often use a special trick when designing a room from scratch or remodeling a room, by starting by choosing the rug first and subtracting Color options, if you are afraid that the colors you will choose will be bold, start slowly, the tribal rug is a great start, it goes with everything, over time, you will discover the favorite color and you can match this color with the walls or vice versa, the wonderful thing about the carpets that contain The advantage of so many colors and design elements is that you are not limited to one aspect and can change the color of the walls many times over the life of the rug.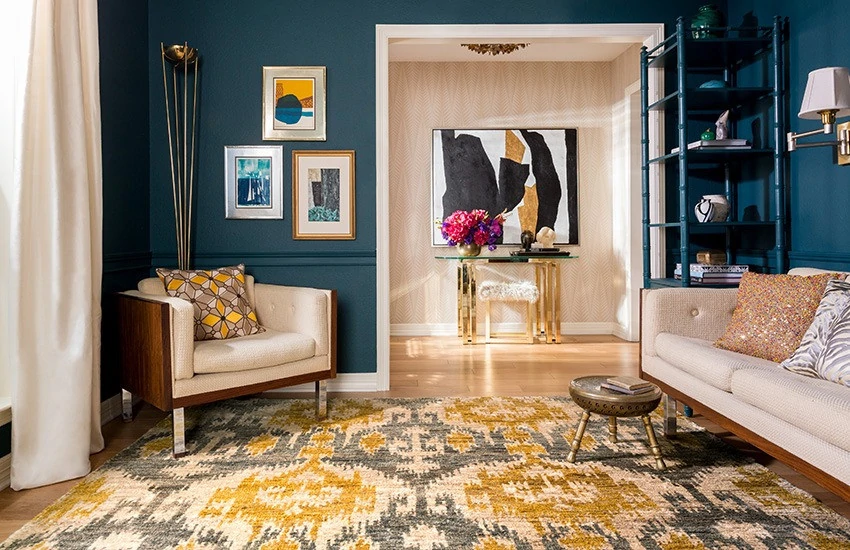 Dark colors make items appear smaller and lighter colors do the opposite, making items or spaces appear larger. If your space is small, try using a light-colored rug; To make your room look spacious.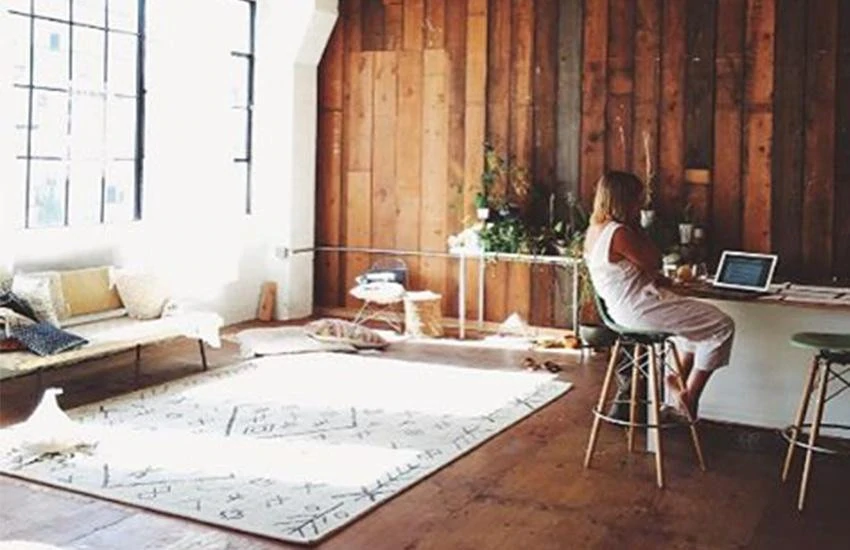 Many people take up the topic of color matching, wanting to get a perfect match, this is perhaps the biggest frustrating reason, colors don't have to match perfectly, the golden rule here is: stick to similar colors and they will all fit perfectly, you have an example for that; A bed of roses, all the colors of the roses are mismatched, in fact there are hundreds of shades of color in one flower tree, different greens in the leaves, and gradations in the petals, color is the least of the problems when choosing a carpet.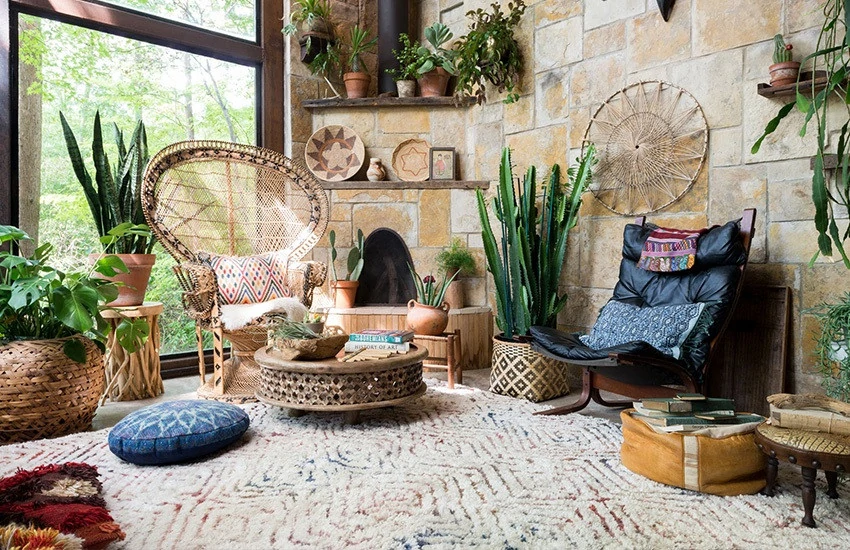 Tip 2: Sizing the rug
The first mistake most people make is to choose a carpet that is too small. Carpets that go beyond the edges of the furniture can make the room appear larger. It is necessary to point out that the size of any carpet can be suitable, but some carpets are already very small, as in the image below, and the problem of having a small carpet They make everything else seem out of the ordinary. One of the practical tasks of the rug is that it prepares the ground for what we are going to put on it.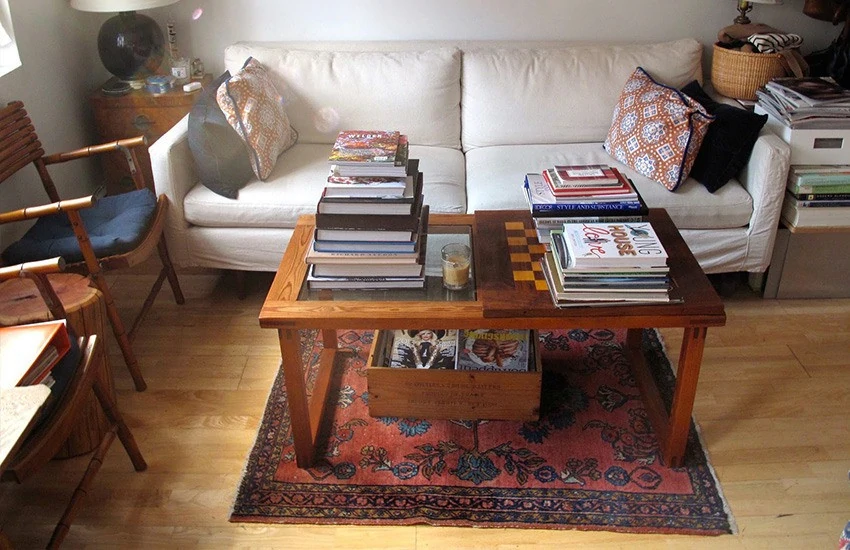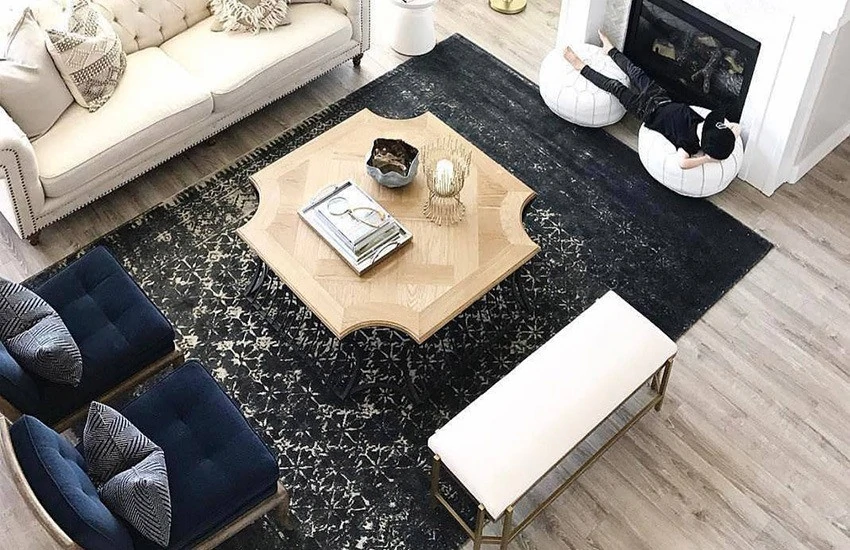 Tip 3: More than a rug
Can more than one rug be placed in the same space? The simple answer is of course it can! It's like adding plants throughout the space, however, if you do, you have to keep the color scheme in each area and ultimately do what feels right to you.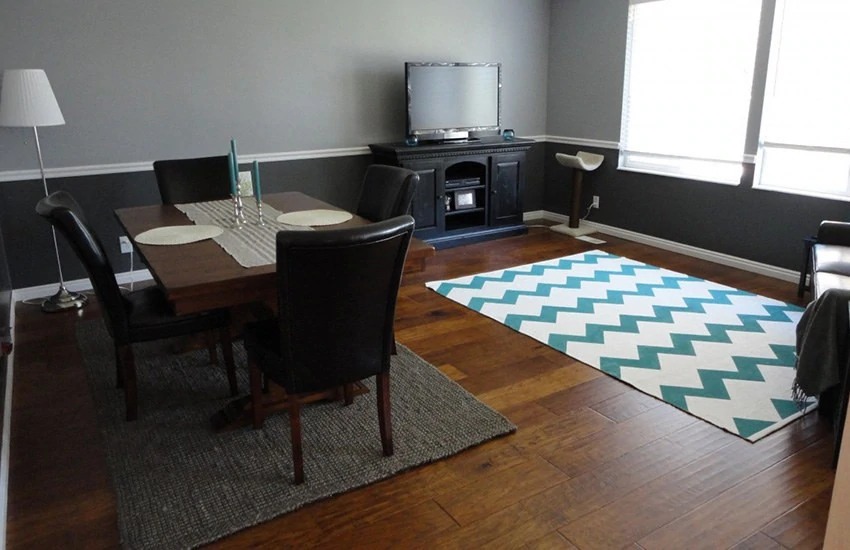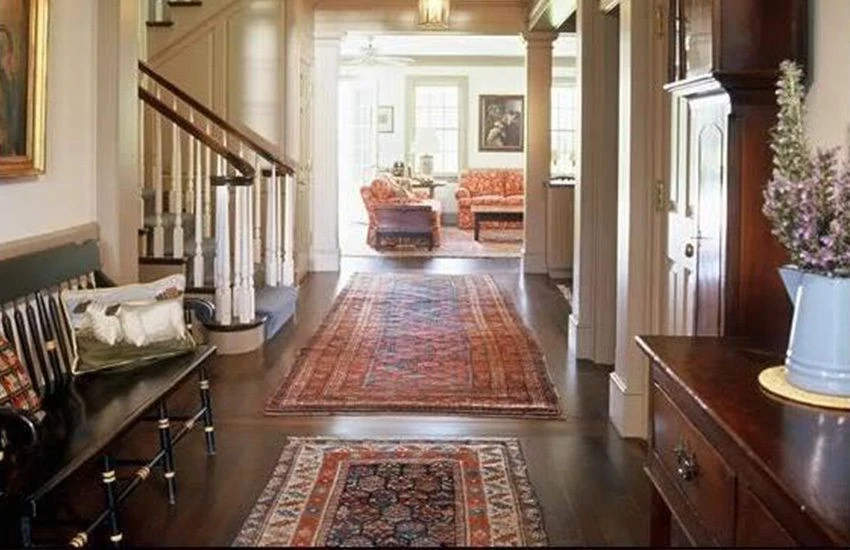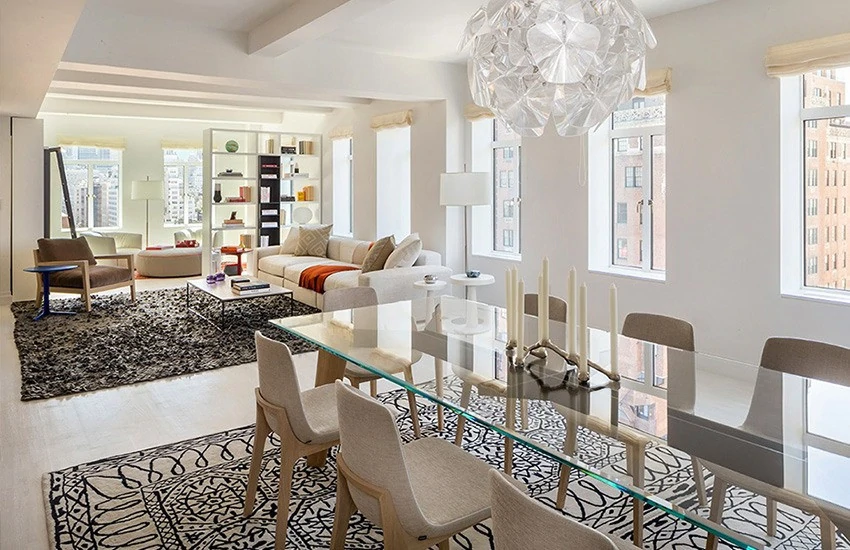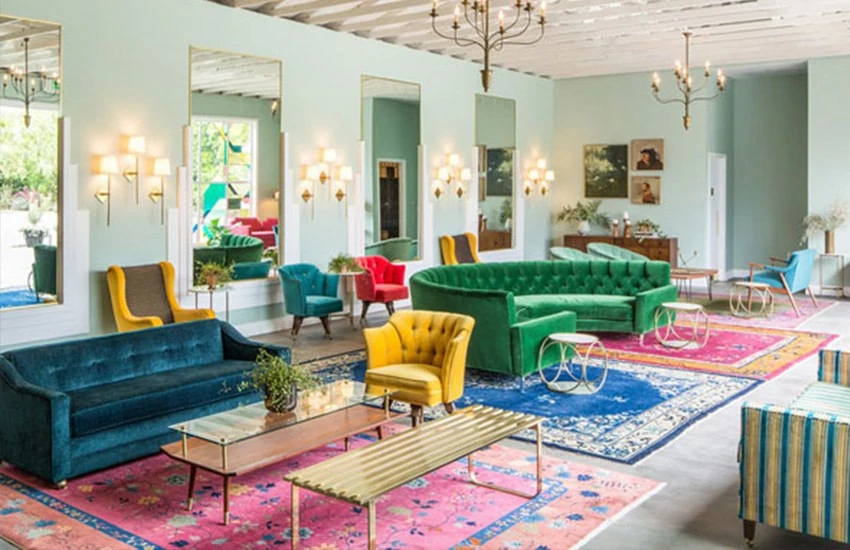 Tip 4: Rough texture
The most common material in carpets is wool, but synthetics and viscose also account for a huge market share. Wool has a higher price compared to synthetics. Viscose is used as an alternative to silk. It has the same feel as silk but like wool. It also has the advantage of being a little cheaper, but keep in mind Nothing beats real silk.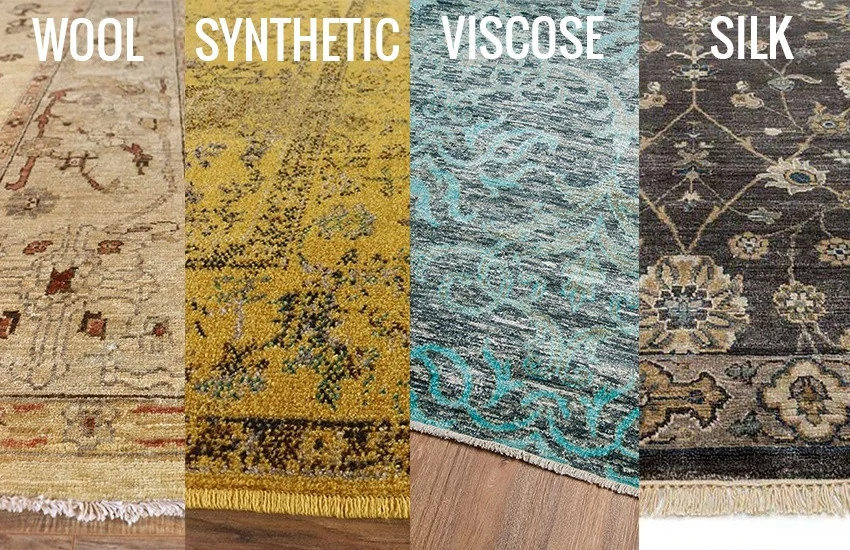 There are many grades of wool, in general, the wool of sheep from the higher regions is finer, and the neck and belly region also contains finer wool, and the wool from young healthy animals is better, and cutting the wool from the animal while it is alive without having to kill it is one of the best methods to obtain It provides high-quality wool and at the same time maintains good health for the sheep, as getting rid of the accumulated wool helps them to graze without feeling any burden or effort.
Tip 5: Shop
Bring your fabric, paint and flooring samples (carpets, wood floors, tiles, etc.) to orchestrate the perfect look, you can follow these brief steps to create a photo album on your smartphone or a private Pin Board on Pinterest where you can store your home photos, room details, Furniture etc. This way your home is with you wherever you go and that is very important.
Measure everything in your space and keep a list of these measurements with you at all times.
Include the sizes of chair heights, window frames and doorways, the size of the room, and the sizes of the pieces of furniture or accessories you want to have such as mirrors or paintings.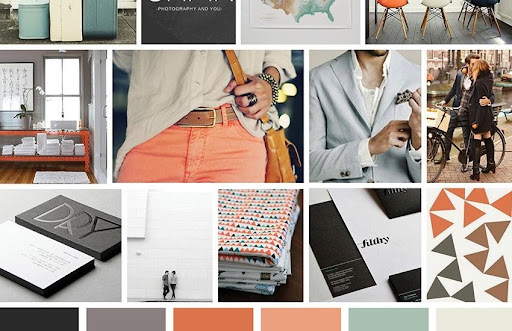 Tip 6: Bonus tip
"Saturate your mind with images of interiors and colorful stories you feel excited about," says Elsie Larsson of Red Velvet. "Once you collect enough images and have time to analyze them, you will find the trends and styles you are drawn to, and then you will be able to think about how you can incorporate them into your home."
At Weft online store you will find the best types and styles of rugs, our goal is to help you make your home beautiful, comfortable and a place you can be proud to design for your family and in front of your friends.
[Translated by adaptation from the website www.nwrugs.com ]