We have seen the all-white home interior trend a long time ago, not only because white spaces look more modern, but also because white can make a space appear brighter and more spacious, which is why many designers use white in interior design.
If you think this color suits you, we are happy to share some tips to help you incorporate white into your space..
1. Start with the walls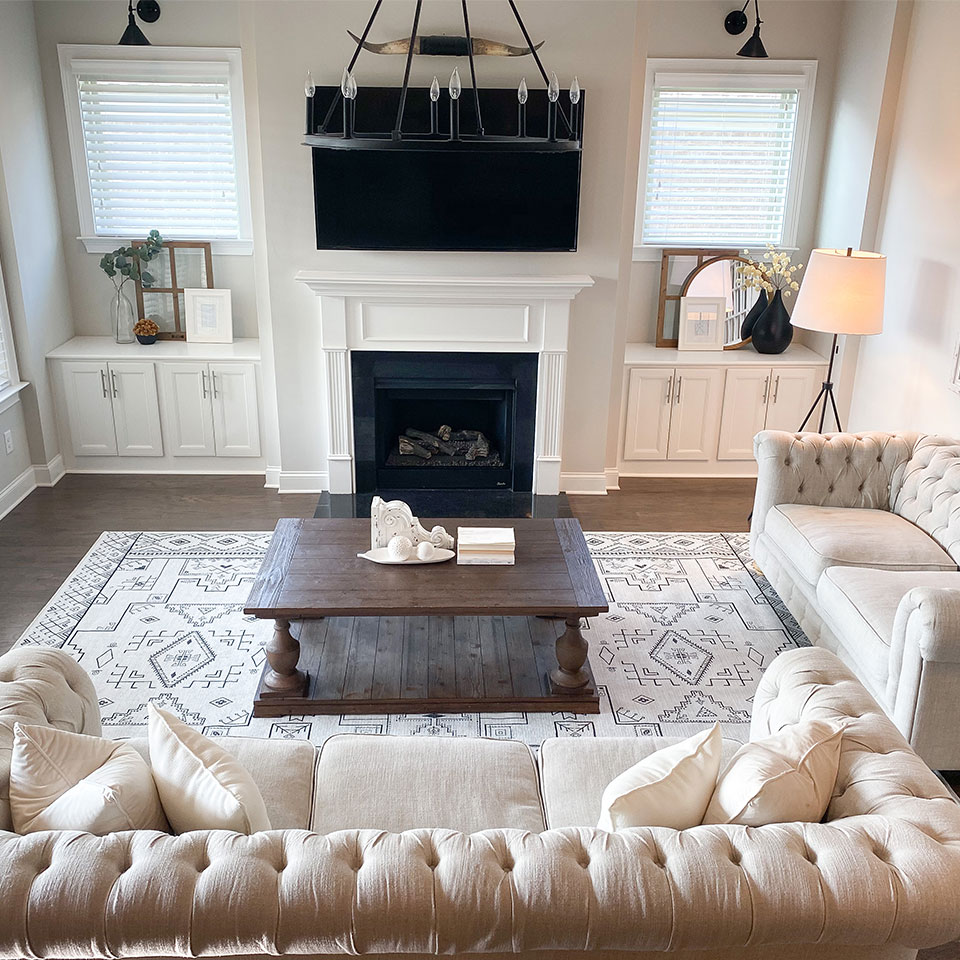 When painting the walls white, you're halfway there. There is a wide variety of white paints, in shades ranging from cool to warm. The best shade of white is a matter of personal preference. Different shades of white, such as off-white or cream, can complement modern interior design.
2. Add a white or cream rug to the space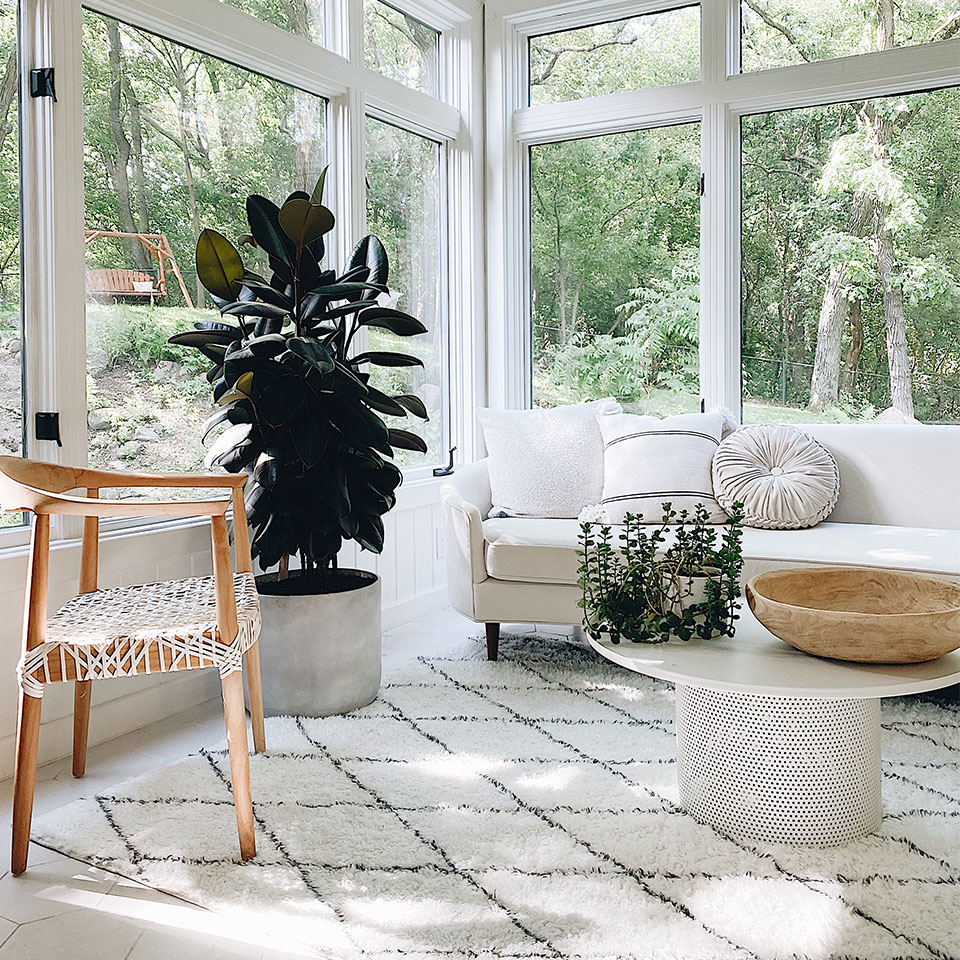 In addition to the walls, the floor takes up the majority of the visual space and here comes the role of white and cream rugs. You may choose a pure white color, or a rug with a white or cream base with some subtle details in silver, gray or brown.
There is a very important thing for white or cream carpets, which is the difficulty of keeping them clean all the time, and the solution here is to choose washable carpets.
3. Use large white furniture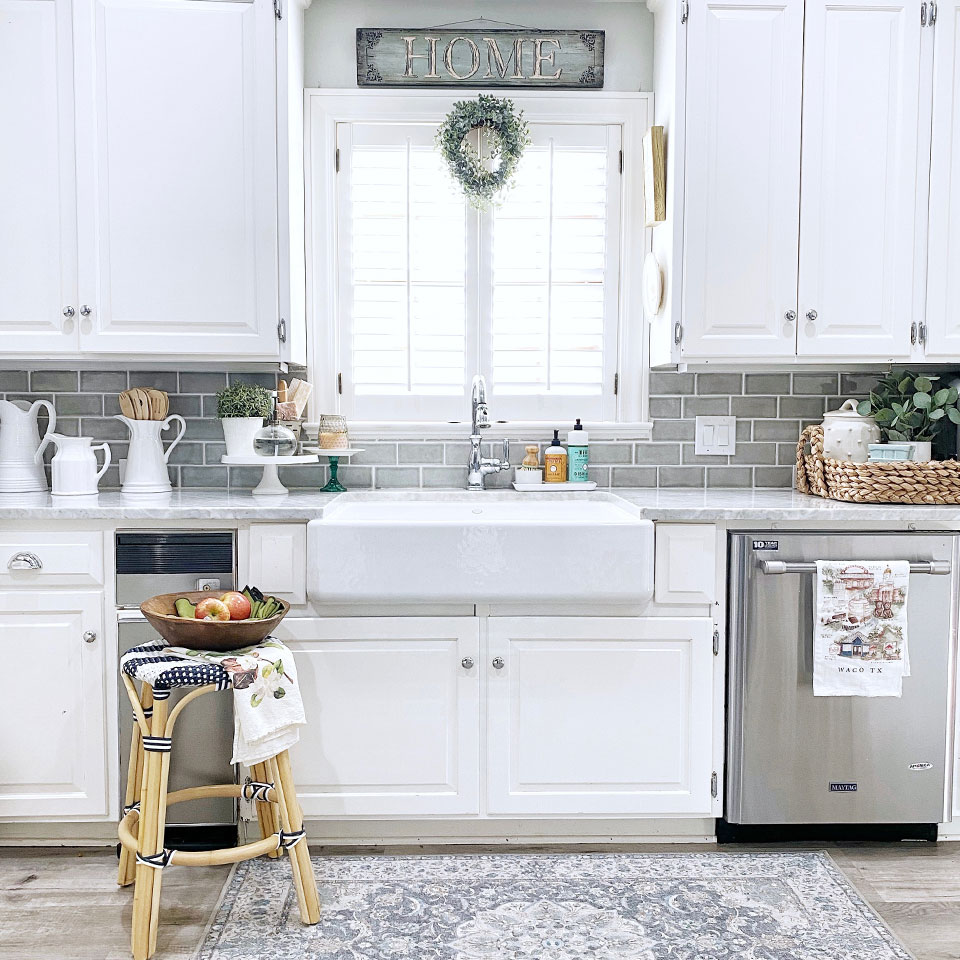 There is no law that imposes the idea that white spaces should contain only white furniture, yet the use of one large piece of furniture in white, cream or ivory gives the space the feeling of white decor.
4. Mix different shades of white to add dimension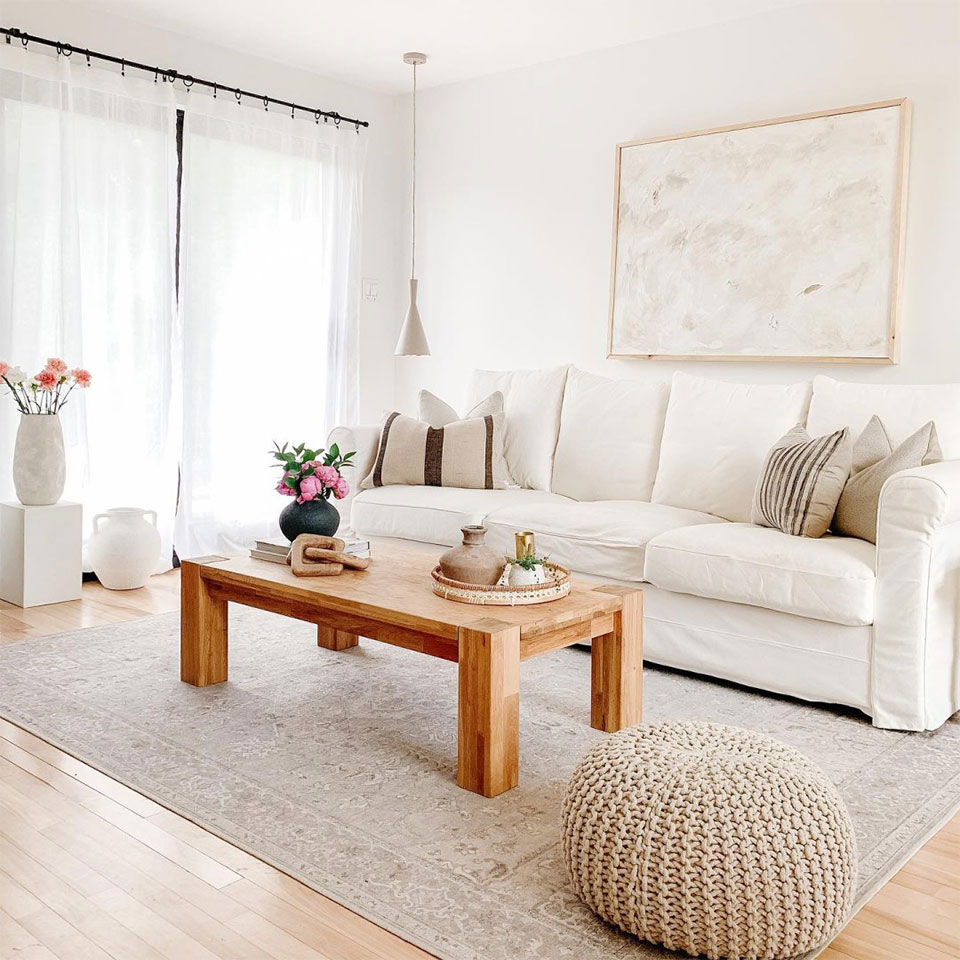 You can take advantage of the presence of different shades of white, not just one, because combining different shades of white, or adding some beige, cream, or soft gray will add warmth to the space and make it more welcoming.
5. Add warmth with the soft knit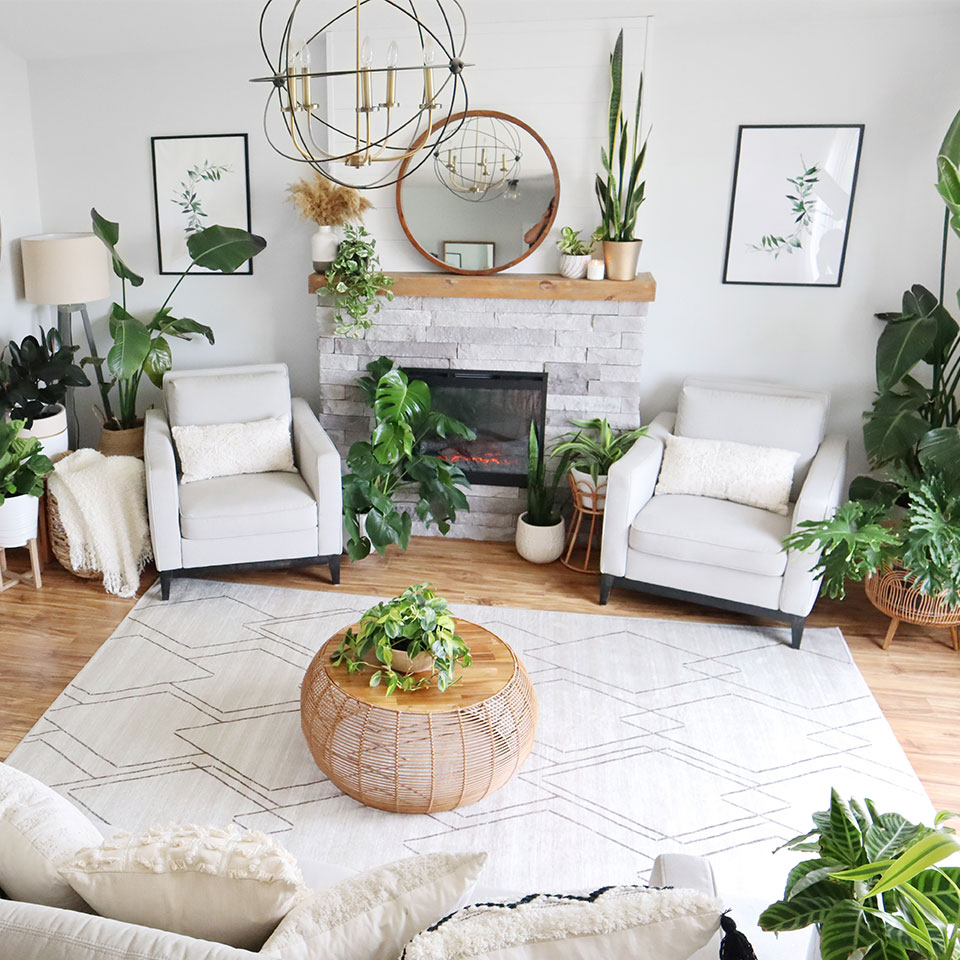 In addition to incorporating varying shades of white, adding soft texture pieces and different materials can help breathe life and energy into a space. Combine tiles with wood, velvet with marble, glossy with matte, and velvet with woven fabric to achieve this idea.
6. Use decor sparingly and from the same color family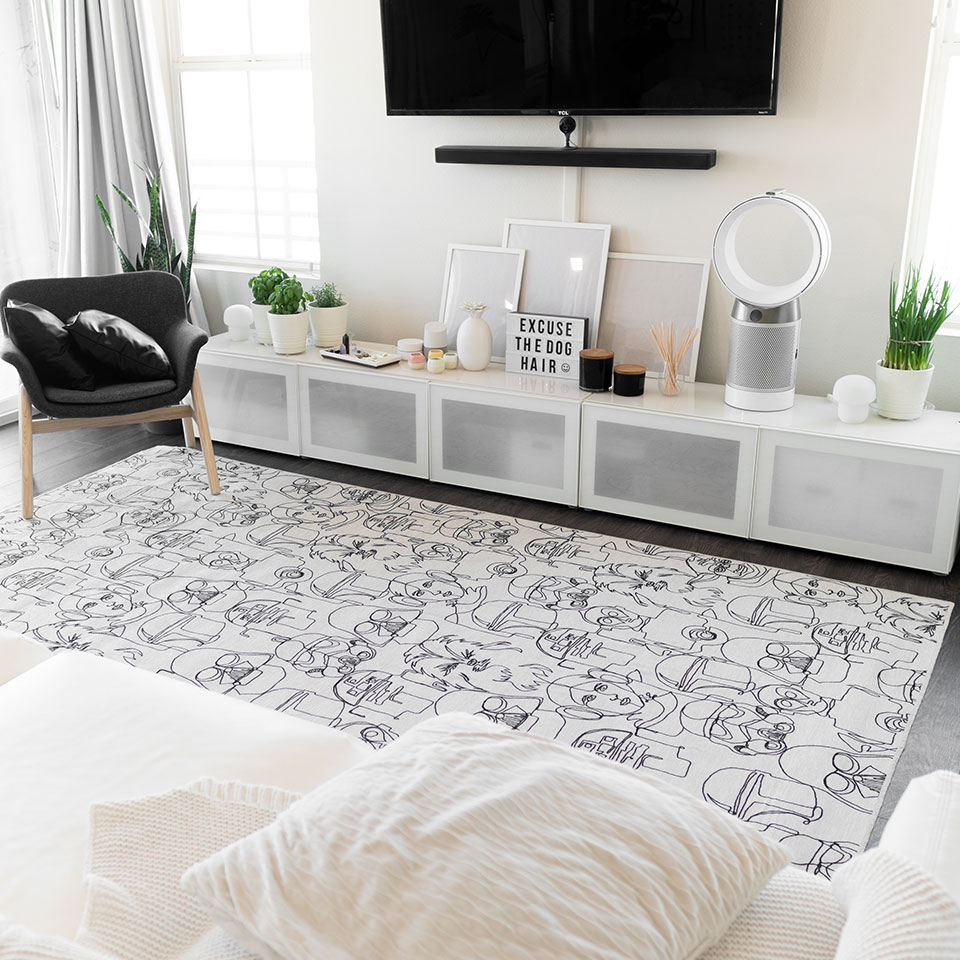 Adding some decor elements can make your space more private. The most important thing you should remember is that the idea of ​​a completely white interior design is based on reducing clutter in the space, so be sure to reduce the decor pieces and make them more interconnected.
7. Add color to break up the monotony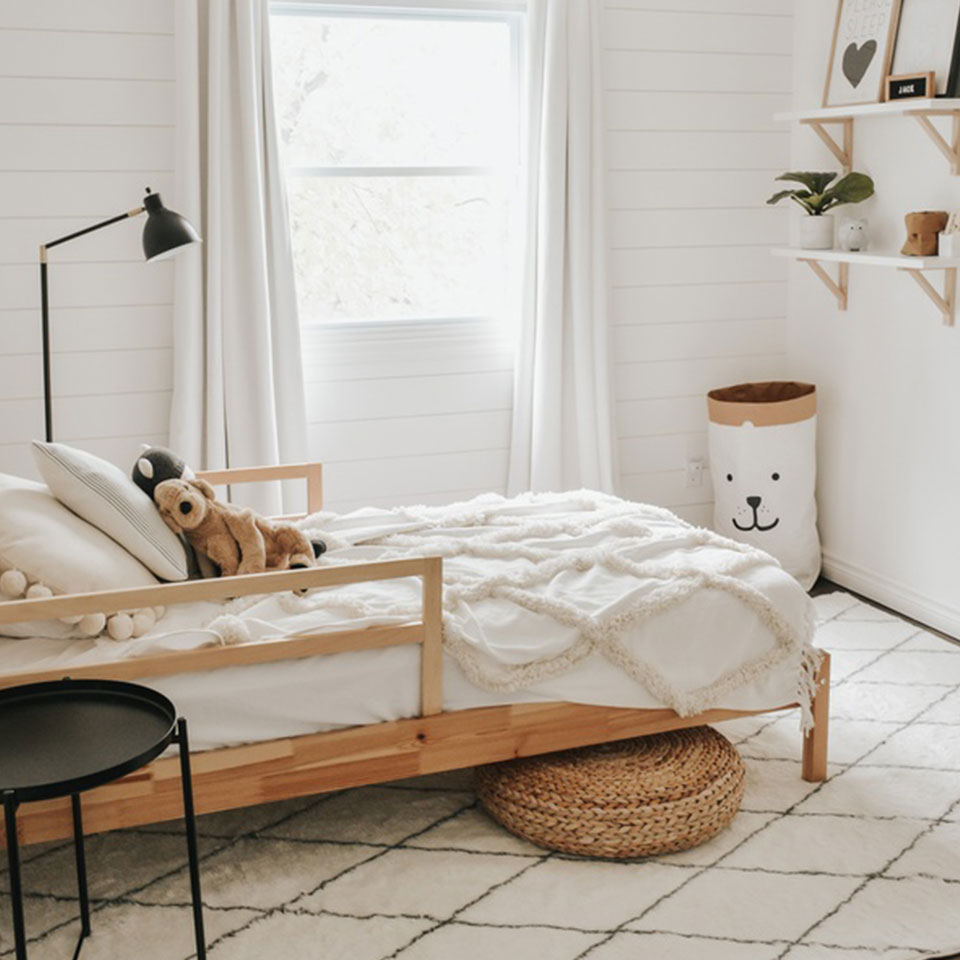 Do not hesitate to add a distinctive color to the white spaces, especially since the white color is a beautiful and timeless color and it harmonizes with all the colors of the spectrum perfectly, so do not be afraid to add some colorful elements here and there to add contrast to your space.
White exudes purity, confidence and sophistication, and is a versatile color that's great for interiors, and goes very well with any other color and style.
We hope the above tips will help you incorporate white into your décor.
Translated by: ruggable.com