Rugs are available in a wide variety of colours, and you can choose any color that matches your taste and preference, from neutral shades of brown or olive, to deep and vibrant colors and patterns, the range of colors available in rugs is limitless!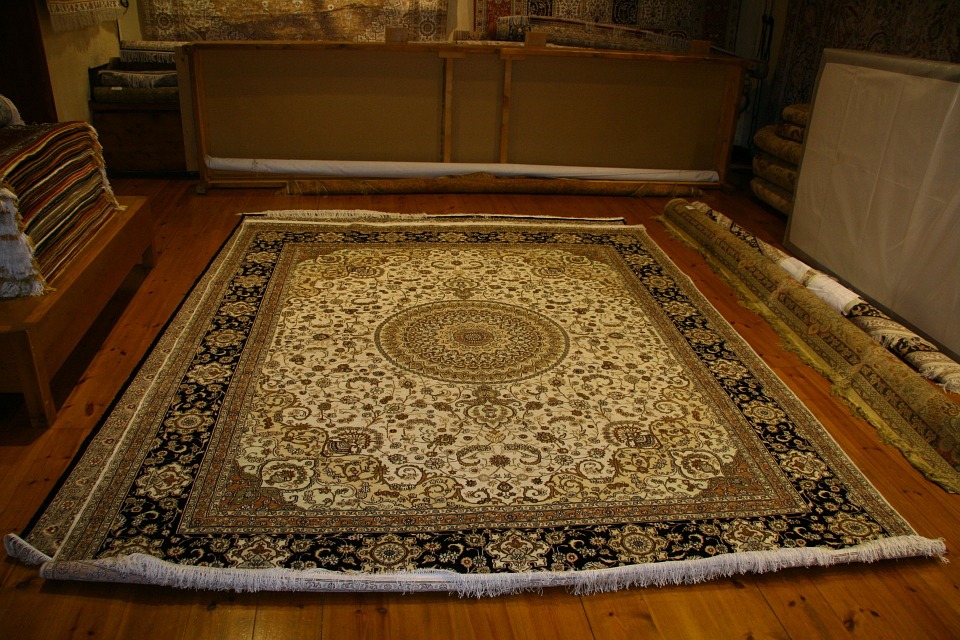 What are the most common carpet colors?
Based on an analysis of 1,883 carpeted bedrooms, the top three most common carpet colors are as follows:
The most popular carpet color is beige, which is used in 55% of the bedrooms.
The second most popular carpet color is grey, which is used in 24% of bedrooms.
The third most popular color is brown, used by 6.27% of bedrooms.
* The bedrooms were focused on in the analysis because the most common and used pieces in bedrooms are carpets.
Striped with the most used colors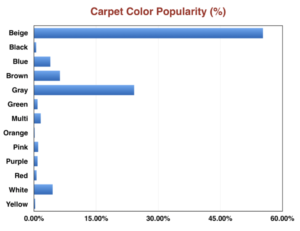 Carpet color tips
Regardless of your preferences, there are several points to keep in mind when it comes to colors:
Add a color that matches the other components of the space, including furniture, wall paint, etc.. Make sure the rug blends in with the rest of the room.
You can get a rug rich in a series of patterned colors, including colors that create linear, floral or symmetrical designs. You can always ask the rug seller how the design matches your decor.
Beware of sunlight, do not place any dark-colored carpet in a place exposed to a lot of sunlight so that the color does not fade with time.
The world of colors is vibrant, joyful, and abundant, and helps you design your spaces with rich and vibrant decor. What is your favorite carpet color?
Translated by: homestratosphere.com