The round (round) rug is an exciting option to break the monotony in a square room, and it is an easy option to update the decor and highlight your design ingenuity, by balancing square furniture or complementing round pieces, and round rugs have many important advantages.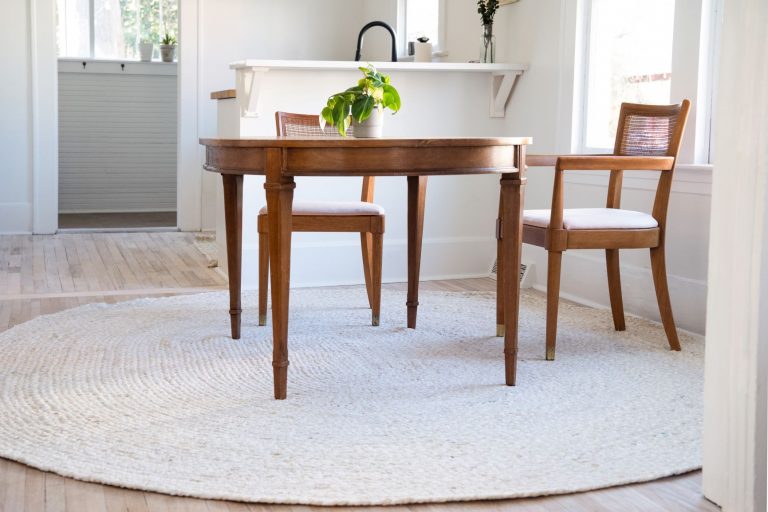 Where is the round rug used?
A round rug can be used anywhere square rugs are used, and a round rug brings an element of surprise and can be a statement piece! Here are some ideas for using this rug:
1. The kitchen or dining area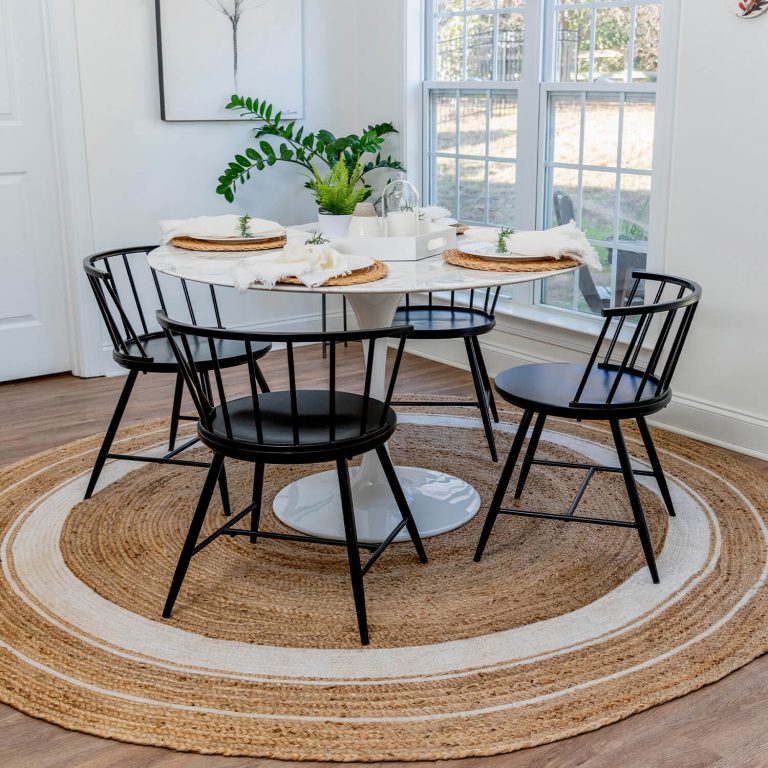 One of our favorite decor options is to use a round rug under a round table to create visual balance, it creates design appeal and makes the room look symmetrical.
If you want to use a round rug under a round table, make sure it is large enough so that the entire chair stays on the rug even when pulled out, the standard is that the rug extends 30 cm out from the table.
A round rug can work under a square dining table too, you just have to make sure it's big enough so that the corners stay flush with each other.
2. Hallway or living room
The round rug can be used in the living room, provided that it does not touch the walls. It can also be used in the hallway if its area is large, and it can be placed under a console table to create a symmetrical look.
3. Laundries
The sink area next to the bathroom is a good space to try something different, and adding a round rug would be a nice idea, as it is an element of comfort and will keep feet comfortable against a rough tile floor, just make sure you leave enough space so that the rug does not touch the walls.
4. Bedrooms
Adding a round rug with comfortable carpet felt is a modern design option for the bedroom, as you can partially place the rug under the bed, and a round rug is an excellent choice for larger bedrooms to designate a separate section for a reading nook or sitting area.
5. Patio or outdoors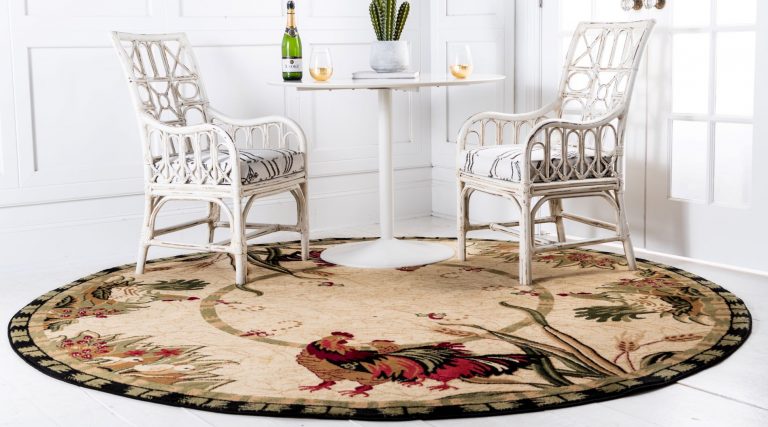 Outdoor rugs help accentuate a space, add color, and complete the decor. Round patio rugs on an outdoor patio would be an eye-catching idea with a round table, fountain, or seating area. They also provide a captivating geometric look if paired with a square table, large grill, or fireplace.
Design tips for round rugs
Highlight rounded architectural elements when the room is curved or has a circular doorway, window, or ceiling detail.
Place circular or curved decorative elements such as a round chandelier, circular mirror, or any artwork to create a more harmonious room or space.
Designers use the round rug to redirect the eyes and create visual interest to make a small room appear larger, because the round shape makes the corners open and pieces of furniture appear more spaced out.
Round rugs can be used to divide a space, personalize furniture groups and reading areas, for example. It's an affordable way to design a multi-use space.
Whenever you want to use a circular rug, there are many options to suit your space. Have you tried using a round rug before in designing your home decor?
Translated by: rugs.com