Many people associate the lavender plant with a sense of calm and serenity, so lavender flowers are dried and made into home and personal care oils and products for a calming and relaxing scent. In this article, we are going to share some ideas on using lavender color in interior design.
Where do we get the lavender color from?
Lavender color is one of the gradations of the violet color, we extract it by adding blue and red in the color wheel, the purple color contains more blue shades than the violet color, and since lavender is originally a purple color, it also contains more shades of blue, To lighten the purple color to get lavender, white must be added, as light colors are generally relaxing, peaceful, and soothing colors.
When planning to add lavender in interior design, you must take into account the colors that match this color, and to know what is really appropriate, use the color theory, which says that yellow is a complementary color to purple, so the light yellow color is scientifically identical to lavender, but if you If you don't want a bold look, you can forgo yellow and focus on similar purples, such as red-purple and blue-violet. Combining all three together (albeit a subtle one, since we're talking about lavender) is another match made in color theory that enables combination. Combine these different shades for your space and an interesting look.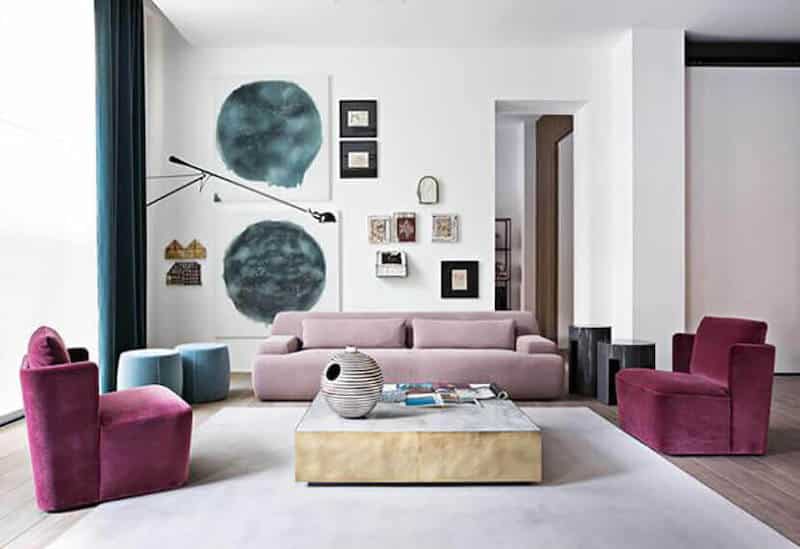 In interior design, consider the color lavender in addition to its similar colors
Lavender in interior design
Lavender is an ideal color for design with multiple uses, as it can be added to any space in the home, from the kitchen to the children's room.
There are many ways to incorporate the color of lavender into your home décor, whether by integrating it into the entire space, or by adding touches of it in the space, if you choose bold ways, you can add lavender on the walls, sofas, carpets, artwork hanging on the walls, or anything else, and to get For a chic, modern look, add lavender as an accent color within a neutral color palette.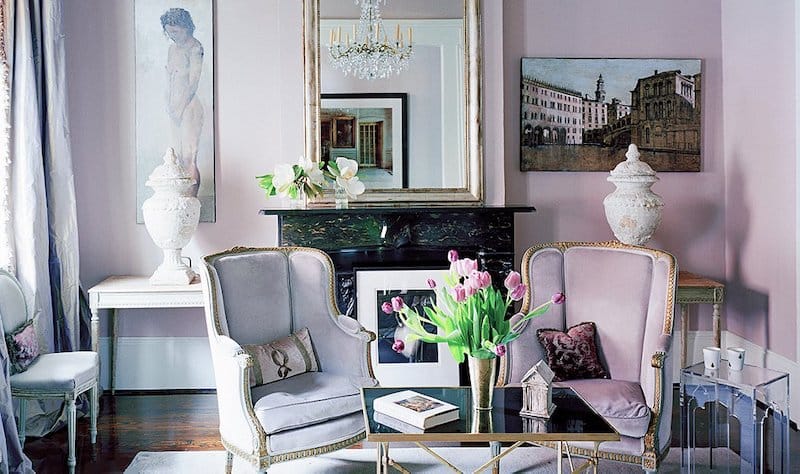 Using lavender all over can look cool and bold: use it on walls, furniture, and more.
How do you incorporate lavender color into the space?
Since lavender is basically a flower, the best choice in the design palette is to use lavender with flowers in the design, and you can do that in several ways, for example by placing a bouquet of lavender flowers on the tables in the living room, on the wardrobe, on the bedroom side table, or kitchen tables.
You'll find plenty of ways to incorporate lavender into your decor, such as hanging lavender art on your wall, adding lavender floral tapestries, throw pillows, throws or rugs.
Returning to color theory, there are other colors that go well with the color of lavender. If you choose a neutral design, it will not be appropriate to add yellow or more shades of purple, and instead choose unobtrusive color tones, for example, the silver color goes perfectly with lavender, so You can choose silver metal pieces such as chandeliers or silver furniture legs, to add them with lavender color.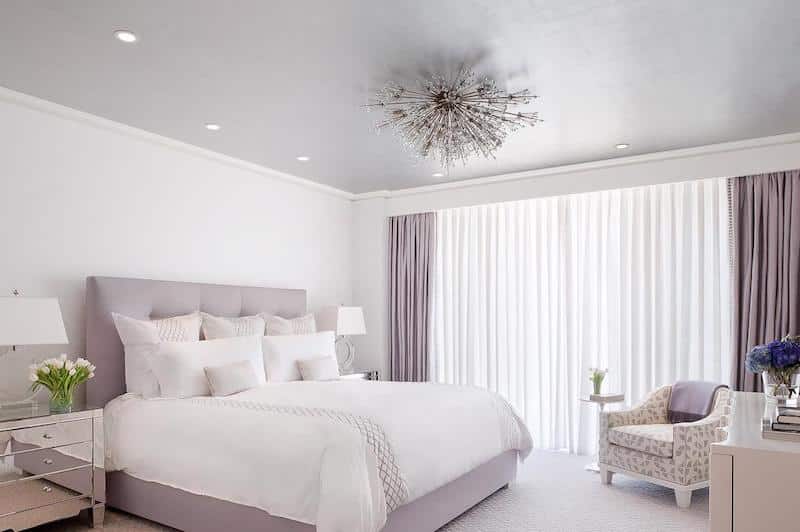 Silver color goes well with lavender in interior design
The gray color is also compatible with the lavender decor, such as the silver color, so you can choose the gray color over the silver, and you can take advantage of the unlimited shades of gray, many colors such as light white are somewhat suitable with the color of lavender.
Lavender color can be added in the children's room or nursery, because it is a color that gives the space more brightness compared to the neutral tones that we mostly use in other areas of the house.
Lavender is a magical, inspiring color that works perfectly anywhere in a room, from the bed, to the wall color, to the playroom.
Lavender is a great color for a child's bedroom
Since the lavender color is a soothing color, it can be added to almost any space in the house, especially if you want calm and relaxation, and it can be added completely to the space, or touches of it can be added with a magical, consistent distribution.
Here are some samples of antique rugs in lavender color: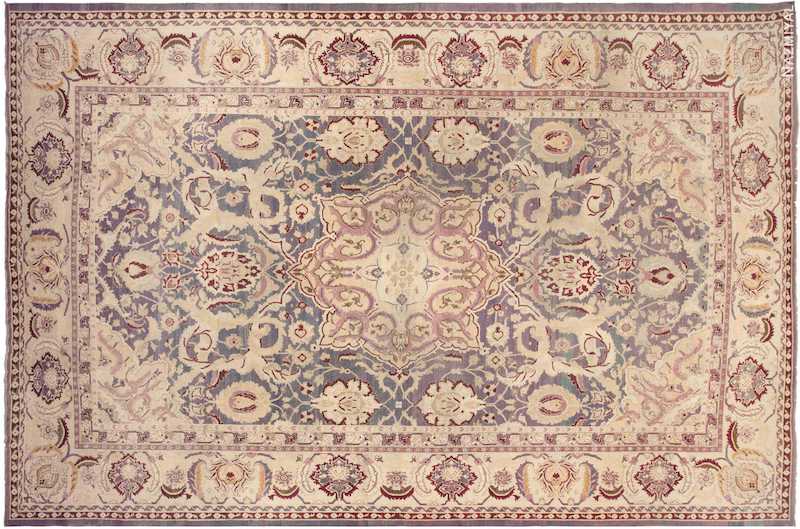 Beautiful Indian Agra rug in light purple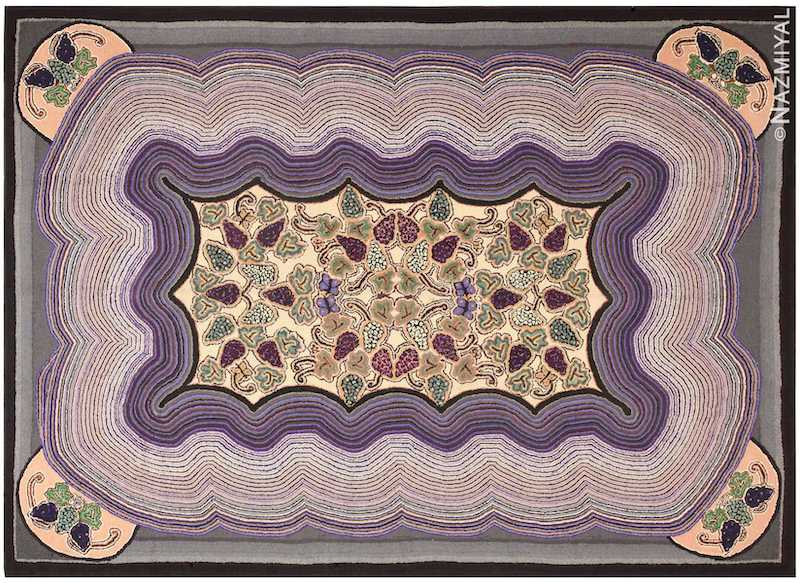 Large size antique Turkish Oshak rug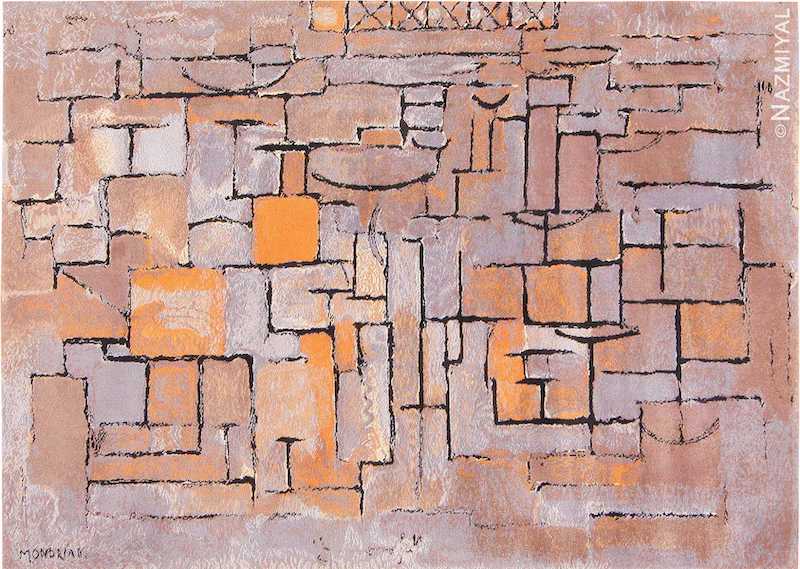 Room-sized antique rug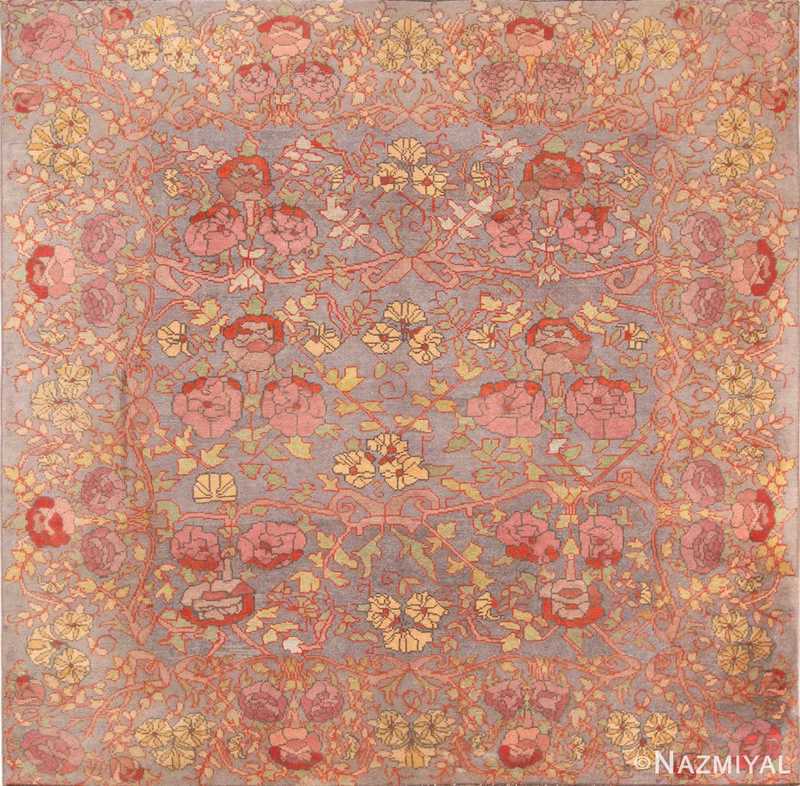 Scandinavian carpets - Piet Mondrian
Have you ever used lavender in your interior design?
Translated by: nazmiyalantiquerugs.com