While we continue to spend a lot of time at home, many of us are investing that time in doing our own home renovations. Taking care of the general decoration of our homes has clearly become our focus in recent years. If you've made your home improvement a priority, but don't know how to start, we'd love to help you with some tips from interior design expert Jess Konomichalos. Her number one piece of advice is to "start every interior design project with an inspiration board" spaces that will be used. Jess explains this tip: "Whether I'm designing a room for a photo shoot or remodeling a space in my home, the best way to start is by creating an inspiration board. It will give you clarity and help ensure the best results for your colors, your style, and all the key elements of the decor together in one moment. It also allows you to show your ideas to others clearly and easily.
Tips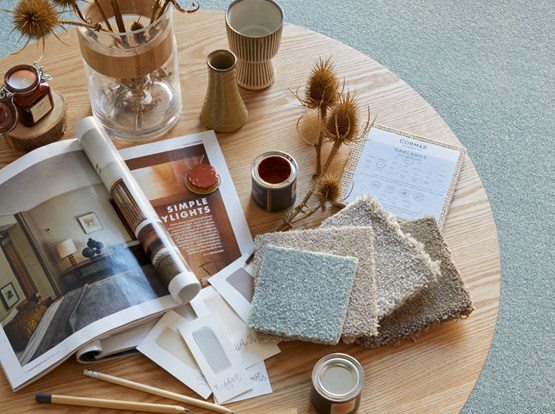 1. Choose How You Want to Create an Inspiration Board When designer Jess Konomichalos wants to create an inspiration board for one of her clients, she often uses PowerPoint, which makes it easy to share slides with them. Pinterest would also be a good option but, if you are going to design an inspiration board for a room in your home, the best way of all is to create a physical inspiration board by using samples of fabrics, sheets, tiles, flooring, and paint samples so that you can preview the colors. and tissue, touching it.
2. Variety of colors, this palette represents the mood you want to design, and even the most experienced interior designers in their field can make mistakes so don't be afraid to change your mind if necessary, for example if you feel that the color is too strong, It can simply be brushed off and use light colors!
3. Make sure the inspiration board is realistic for the space you want to remodel. Consider what will fit perfectly with the room, how you can adapt the style, and will the results be satisfactory? On the other hand, you may have a wonderful interior space and you want to make it stand out in the right way. In this case, you must decide whether you will choose to add a colorful carpet, or add colors to the walls? Well, if that space is small for design, choose light-colored or neutral carpets (such as gray), and choose a medium color for the walls, but if you are looking for exciting colors, you can choose a more versatile wall color.
4. If you do not have a strong light source in the space (such as windows and doors), using neutral-colored furniture may be the ideal option, with the addition of colorful pillows and covers, and some pieces of art, in order to personalize the space.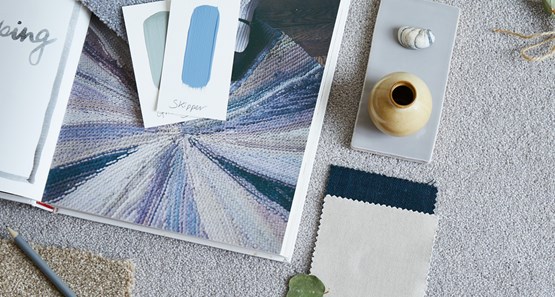 5. It is important to add some aesthetic touches to the inspiration board such as pictures, or samples that show the design that you really want, for example if you are going to design a beach themed bathroom, adding pictures of shells and beach memorabilia will really help create the mood and put you on the right track . We hope that interior design expert Jess Konomichalos' advice on creating an inspiration board has helped you in choosing your decor colors!
Translated by: cormarcarpets.co.uk