This question seems all too familiar to rug sellers: "Why do I need carpet felt?"
Carpet felt is a piece that is placed as a barrier between the carpet and the floor, so why is it important to have a felt for your carpet?
The most important reason that drives many people to own carpet felt is "safety." The carpet that is placed directly on the floor without felt will slide while walking on it, while the use of felt allows it to be protected from slipping and will keep it in place. The other secondary reason for adding felt is when we have less durable carpets Depends on personal preference, and we want to add more thickness to it (We don't generally recommend placing thick padding under a thin or flat woven rug.)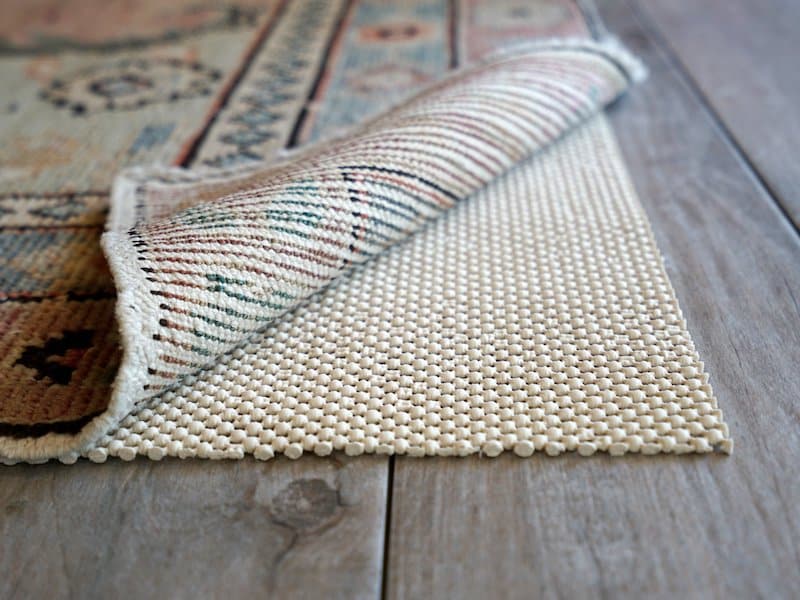 What are the different types of felts available?
Carpet felt is made of horsehair, rubber, or jute, and may be a combination of two of these materials, such as rubber and horsehair.
What are the details to consider when choosing a felt?
Price should be the primary factor, no matter what the seller tries to sell you, all felt will loosen over time, all felt should be considered disposable and temporary, we also suggest replacing the rug felt every 3 to 4 years.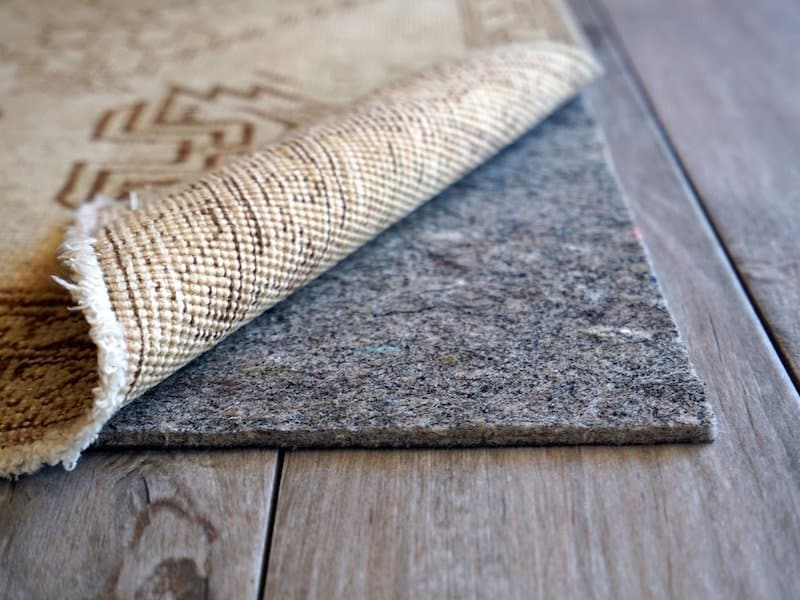 What is the best way to cut the pad to perfectly fit your carpet?
At first, make sure the pad is at least as big as the rug, or it could be a little larger, but not much larger.
Next, place the pad exactly where you want the pad to go, place the pad on top of the felt, grab a very sharp pair of scissors and start cutting the pad carefully all around so that the pad is about 2cm bigger than the pad on all sides, make sure the edges of the pad are It touches the floor, but doesn't let the edges of the rug stick out too much. If you have excess carpet outside of the felt area, you run the risk of the carpet slipping later on.
What is the best type of carpet pad?
Carpet pads should be effective and not necessarily expensive, many people think they want those thick and rubbery pads, but they are not better anyway just because they are more expensive, so most people actually choose a thinner pad the second time around, no matter how For the 'quality' or cost of the rug you purchase, we always recommend choosing the same type of rug pad.
A carpet pad is an important and necessary component before placing any carpet on the floor, and the main reason you should purchase a carpet pad is the safety and better feeling you will get when walking or sitting on the carpet.
Translated by: nazmiyalantiquerugs.com