What is the difference between home carpets and office carpets?
One of the most important things to consider before purchasing any rug is the size and shape of the space, the purpose of the rug, the surrounding décor and many other factors. But what if you were to choose a rug for another area that is not in your home? You will discover that there are other additional factors that play a role in choosing the right carpet, here are the most important ones that you should consider when choosing a workplace carpet.
Choosing a carpet for the home
The easiest way in the process of choosing a home carpet is to follow your taste and your heart, because you will choose something you love, especially if you will use the carpet daily. The home, of course, home carpets are exposed to less traffic than public places as it is known, so your decision does not have to be based on considerations such as durability, a flat pile carpet can be a suitable and ideal option in the home spaces.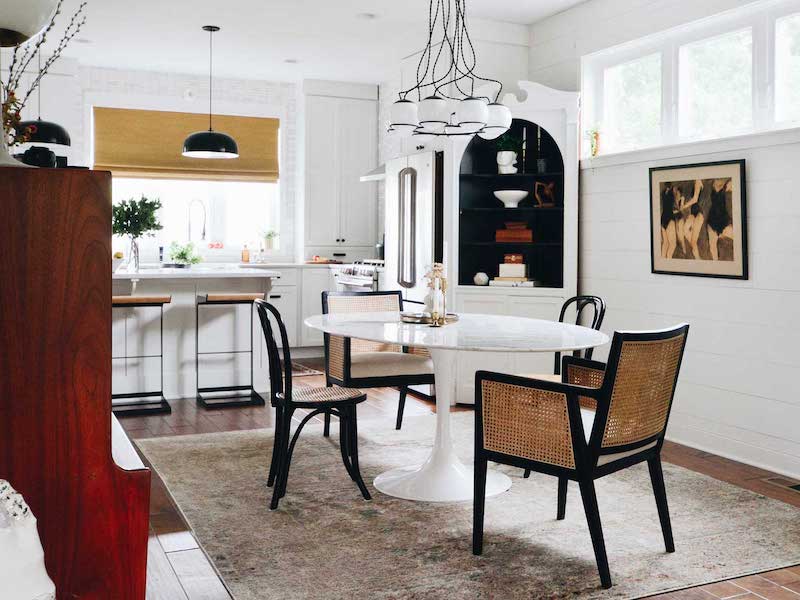 Light elegant rugs are perfect for the home
Choosing a carpet for the workplace
Many considerations control the selection of a carpet for the work space, and it differs from choosing a carpet for the home, while home carpets are chosen with reference to your taste, work carpets must be chosen keeping in mind both practicality and the feeling that it will give to customers when they enter.
Keep in mind that the carpet will often be exposed to a lot of foot traffic, in which case unlike home carpeting, you will need to choose a carpet that is durable and has richer colors to hide any stains or liquids.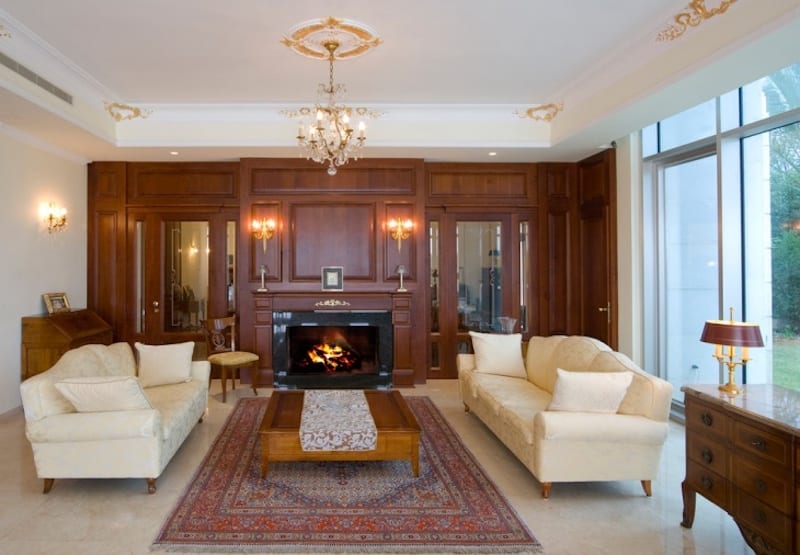 Persian rugs in rich colors are perfect for work spaces
Bijar carpets
Many firms such as law firms use antique Persian rugs such as Bijar rugs. These rugs can withstand a lot of foot traffic without showing damage. This type of rug is known as "iron rug" because it is densely woven and lasts well in the long run. And its colors give a lot of richness to the space, in addition to giving a feeling of strength, good taste and strength of work.
Now that we understand the difference, the most important factors in choosing a rug for your home versus choosing a rug for your workplace, here is a selection of the perfect rugs for your home or business: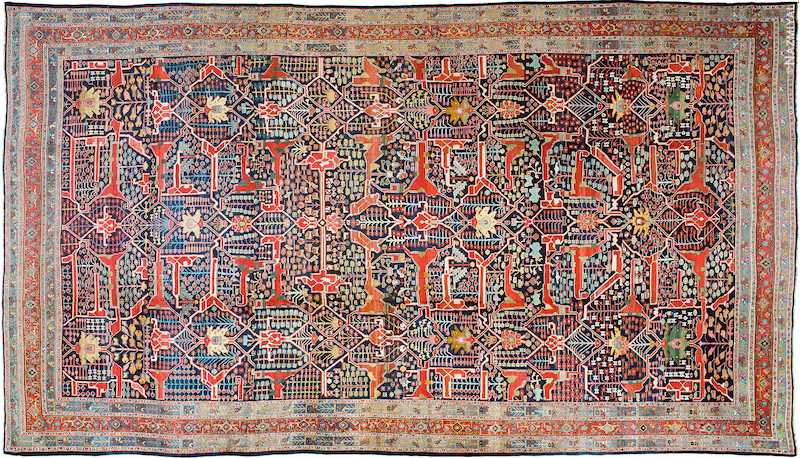 Antique Persian rug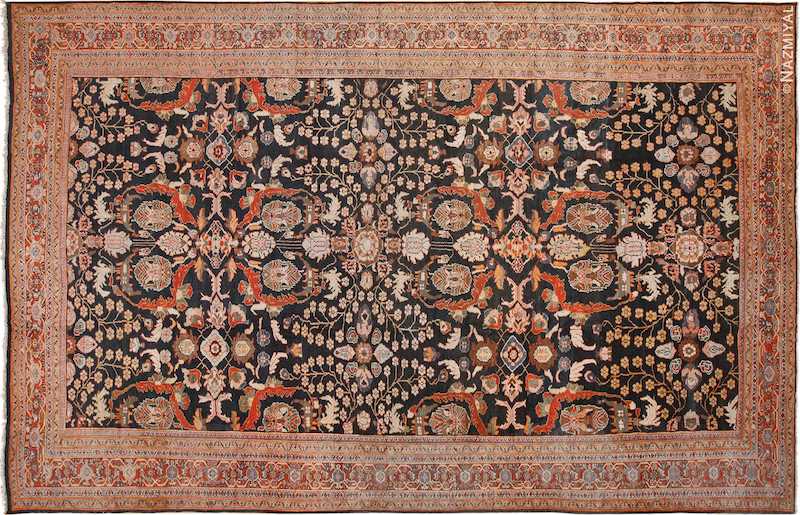 Large size antique Persian rug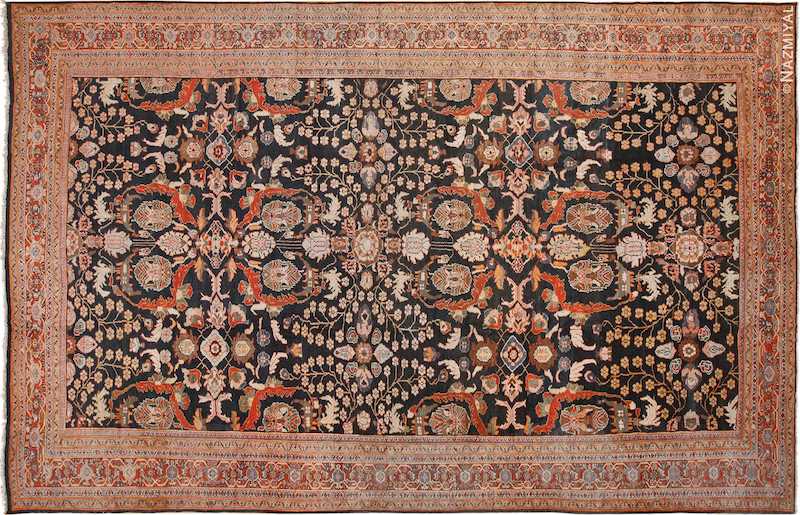 Antique Persian Kerman rug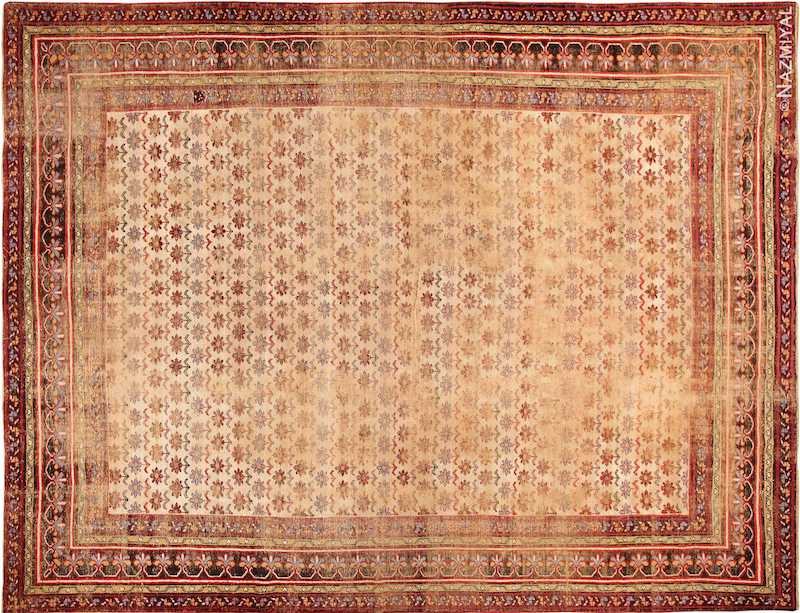 Large size antique Persian rug
Translated by: nazmiyalantiquerugs.com