If you are looking for an Art Nouveau inspired rug décor away from the oriental rugs and motifs of the usual Persian rugs then you need a modern touch with Art Deco rugs. The Art Deco period relates to modernism, a mixture of designs and styles that draw artistic elements from neoclassicism, modernism, and art nouveau.
What makes Art Deco one step ahead is the combination of simplicity in design, more geometric designs, less crowded, and more subtle colors, with the use of black and white mostly, in addition to artistic pieces that add a classic and traditional look, and certainly we cannot forget the vital role of the carpet in Art Deco period home design.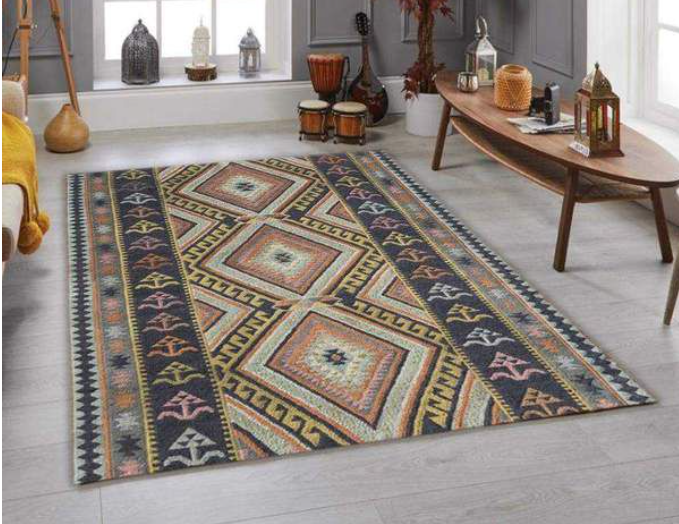 What is the art deco style?
Art Deco is believed to be part of the Cubist movement (an art trend that emerged in France in the early 20th century that uses geometric shapes as the basis for building artwork). Art Deco is often referred to as tamed cubism. This style was characterized by fragmented geometric and abstract designs. Deco Their style of whimsical cultural designs simplify Art Deco rugs by adding a bold twist using lines and patterns.
After appearing in Paris for the first time, Art Deco design took off as the most popular new decorative art in the world, leaving its mark on popular fashion everywhere, and a product of the modern age. And product design, and Art Deco managed to always maintain the luxury and splendor of its appearance, still one of the main features of the Art Deco period is its tendency towards modern fashion standards and contemporary ideas.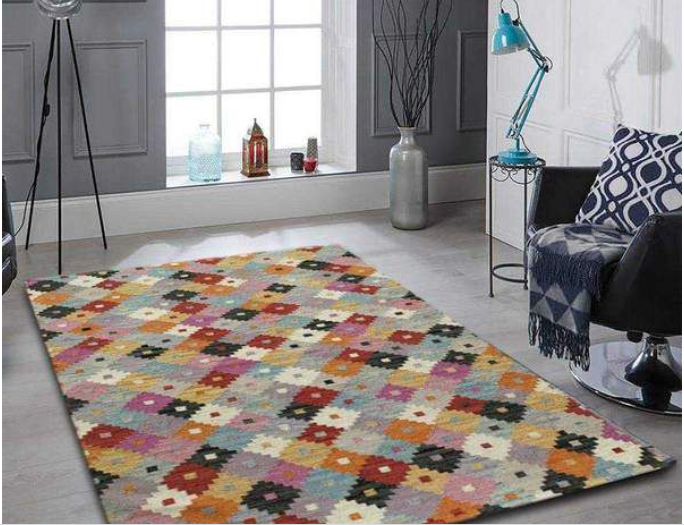 What are Art Deco rugs?
Art Deco rugs take their style from the Art Deco movement of the 1920s, using subtle geometry, Technicolor designs and symbolic patterns, essentially weaving Art Deco designs from the pre-war era from Art Nouveau, using elegant design and contrast Bold for sharp design and consistent bright colours, the Art Deco style has a timeless appeal, and its aesthetic fits in perfectly with modern interior design trends.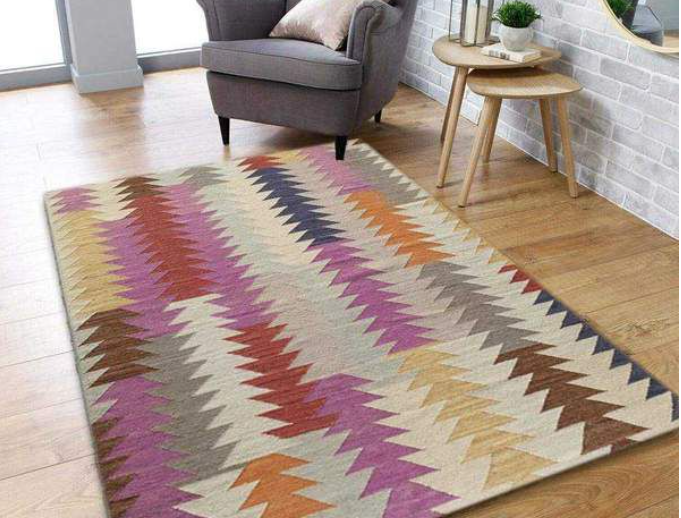 The advent of Art Deco rugs
Amid rapid technological development and escalating political tensions, a French Art Deco carpet appeared on the scene, and it played a bold and pivotal role in carpet designs in the twentieth century. Prominent, traditional designs receded to the back, and a distinctive group of modern pieces appeared in the facade.
French carpets designed in the Art Deco style were distinguished by sharp and bold designs that became in a short time the focal point of the Art Deco style, and influenced a bold geometric touch on traditional carpet designs, but we cannot ignore that the basis of French Art Deco was through the pre-existing Art Nouveau .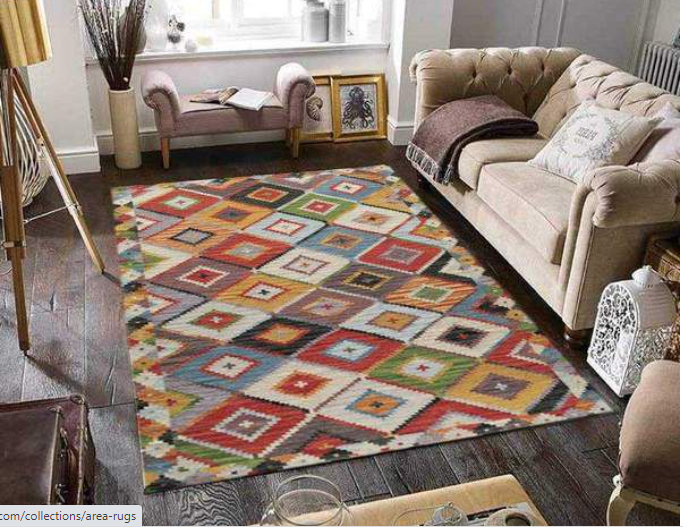 The difference between Art Deco and Art Nouveau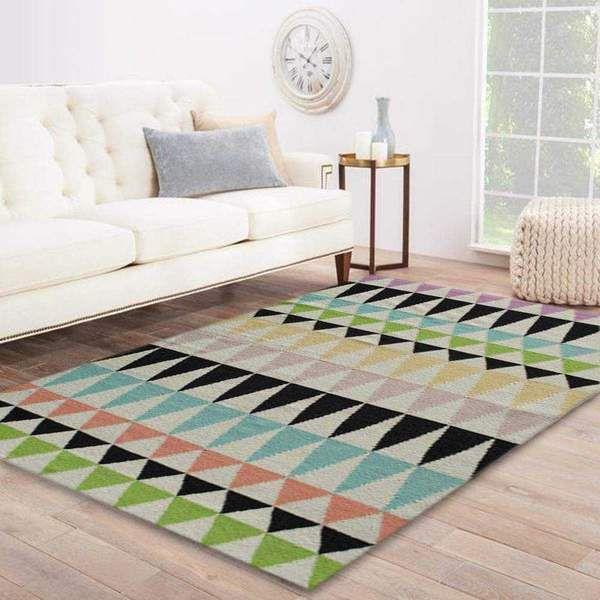 modern art (art nouveau)
Art Nouveau or Art Nouveau appeared in England in the late nineteenth century, meaning "new / modern art", and creative designs at that time reached their peak in the nineteenth century, but it began to spread with the beginnings of World War I, and Art Nouveau took off As a reinvention of high-quality craftsmanship, with the incorporation of the decorative arts, the formulation of new rules for the creative arts would be symbolic for many centuries.
Interior and furniture artists, architects, and painters stopped producing shoddy goods and worked on works of excellence and creativity in the arts and engineering. Some of the notable Art Nouveau works included Art Deco buildings (such as the Empire State Building), art and design, towers, and creative pieces inspired by nature such as Vines, plant stems, tendrils (a spiral shape used by some types of plants for climbing), blooming flowers, insects, and geometric patterns also appeared in that era, but they had curved edges, not sharp and pointed angles.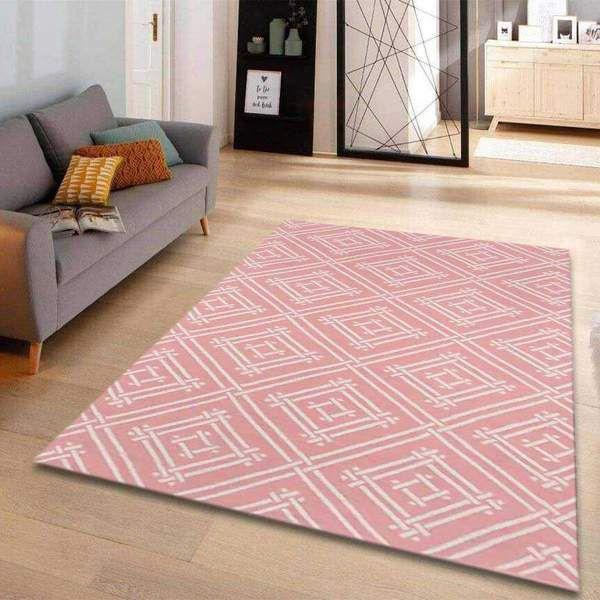 Art Nouveau style and curves
Art Nouveau designs focused on flexible lines and curves, and very round geometry, unlike the sharp-angled patterns in Art Deco and pointed and sinuous geometry. Muted colors were used in Art Nouveau, and the focus was on nature, and the colors were chosen accordingly, with a mixture of green and brown. And dark red, Art Nouveau imposed itself in France as a more daring art, and later evolved into the famous Art Deco style, and by 1910 Art Nouveau saw its end, which led to the emergence of countless design styles that were embodied in the coming years.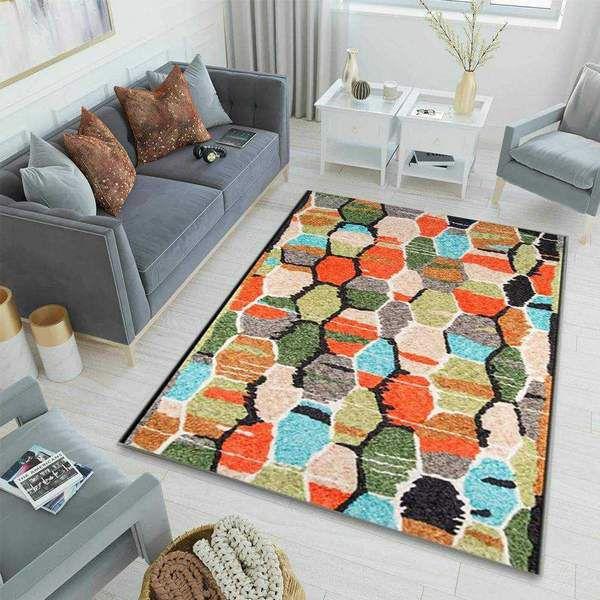 The decor is decorated with art deco rugs
The use of carpets in decoration has been a popular trend for ages, so how can Art Deco carpets be used in interior design?
The novel "The Great Gatsby", by the American novelist Francis Scott Fitzgerald, brought massive popularity to the Art Deco style, which was not noticeable before, and this style brought magic to the early twentieth century to the twenty-first century, and this style was characterized by a palette of bright colors, and increased The charm and sophistication of the Art Deco style thanks to the symbolic intricacy of designs, minimalist graphic artwork and subtle detailing.
If you want to add Art Deco style to your interior by using Art Deco style rugs, here are some tips that can help you a lot..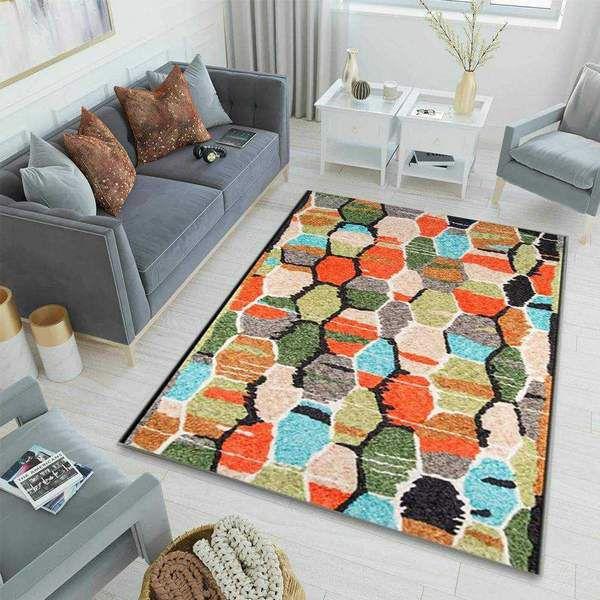 The ultimate luxury
Art Deco designs based on mirrors and metals symbolize authentic and profound luxury, from the luxurious luster of gold and silver to stainless steel and chrome highlights, which make the Art Deco-inspired design look elegant and sophisticated.
The combination of metallic grey, navy, suede brown and brushed brass in the Art Deco rugs will add a timeless and elegant look to your decor. Imagine living room decor centered on an Art Deco silk rug with a neutral look and dark mahogany furniture. Glass and metal can be added. which symbolizes the Art Deco style; Whether you add them in the form of wall hangings, silver upholstery or sculptural elements, pair with dark wood floors and furnishings such as ebony to complement the opulence that prevails in rooms decorated with Art Deco rugs.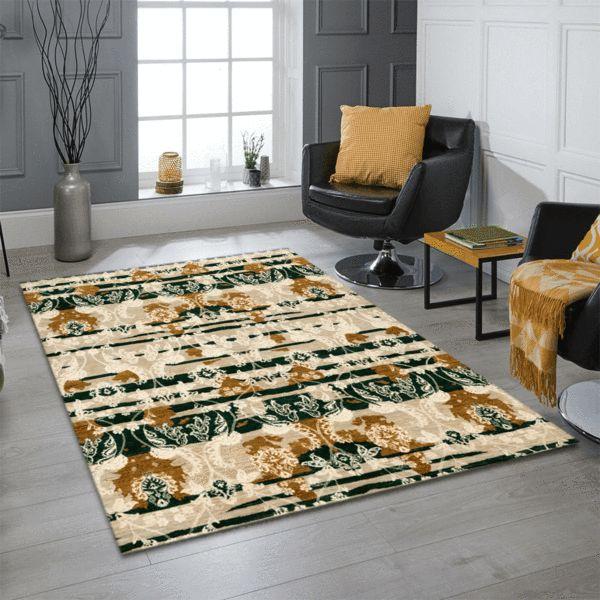 Engineering simplification method
Sharp, herringbone, and chevron designs are hallmarks of every Art Deco design, and are particularly unique to the Geometric rug collection. The modern, minimalist aesthetic of geometric designs, when paired with 100% genuine wool and silk, makes them vibrant and beautiful.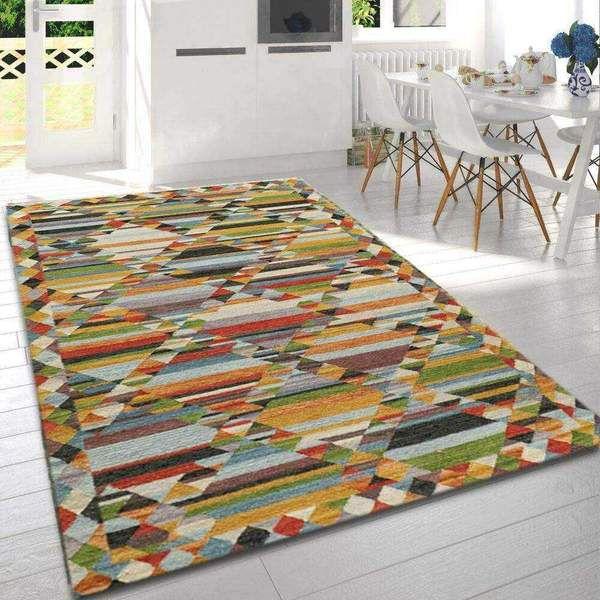 The current reality of the Art Deco style
To some extent, the popularity gained by the Art Deco style declined during World War II, and the designs were reconverted during the 1960s in the form of geometric masterpieces and decorative style. Various architectural masterpieces, the elegance, quality, and distinct appeal inherent in the Art Deco style, and the style continues to prevail in modern carpet designs, fabrics, paintings, chandeliers, and architecture over the years, have grown in popularity.
Translated by: rugknots.com