Any space in your home can be wonderful if you match carpets with the pieces of art that you have, and it is one of the most important challenges that people face when designing their home decor. In this article, we share 5 tips for matching carpets with pieces of art in your decor.
1. Match rugs to pieces of art by accentuating a secondary color in a central piece
What pieces of art are in your space? Art pieces or photographs hanging on the wall, ornate furniture or a beautiful vase? These elements may have some sort of distinctive feature, such as their colors. If you think the primary colors of the pieces in the space will be too bold, add secondary colors that are either common to several pieces or present in a central piece of art, and use that secondary color as the primary color for your rug.
Before buying the carpet, take pictures of the space and the pieces of art in it, and remember that matching colors may be difficult sometimes due to lighting or the camera, but matching soft colors is easier than matching bold colors, and it would be good to try the carpet in the space immediately after purchasing it if that is possible.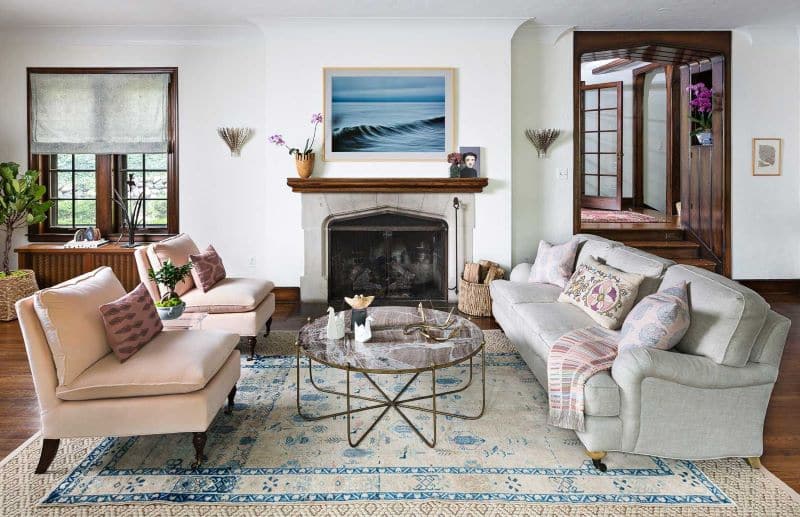 Match rugs to a color in the art pieces for a bright look
2. Match the design of the rug to the style of the art pieces
The second tip to be able to match your rug to the art pieces is to explore the style of your art pieces. If you find that the look is coherent in the space, you can match the style of the rug to that style. For example, if you have a lot of art deco in the space, choose Persian rugs. With a geometric pattern, it may be preferable to use a design with soft colors and edges for a space in which there are impressionist pieces of art.
Contemporary art and design tends to be simple and orderly, so add a soft rug with less detail to this type of piece. In the old style (lots of dark wood tones), you can add an oriental rug, which in turn will add a level of sophistication to any space.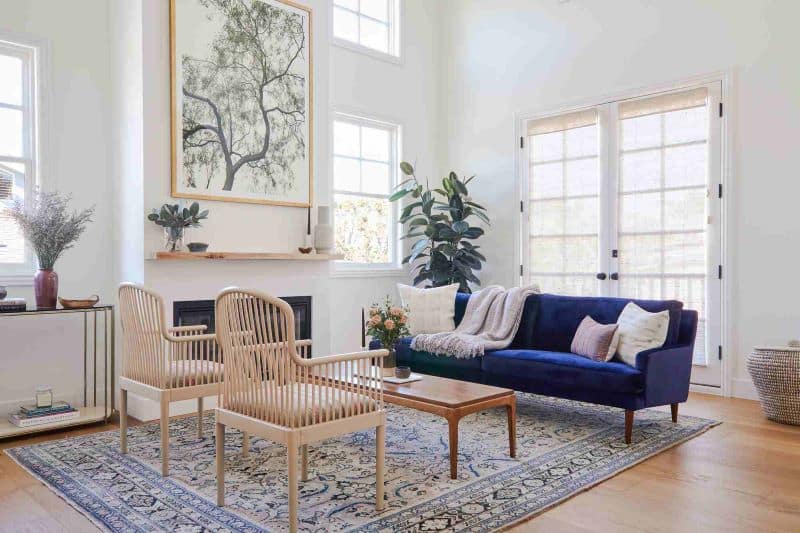 Match patterns on the rug and art pieces to create a complete look
3. Choose a rug that is a work of art in itself
There is nothing better than adding a rug that is itself a work of art. There are many luxurious and unique rugs, however, there is no necessity to have a rare rug to fit the space. The basic rule here is to match and complement the different pieces of art with each other.
There are a lot of rugs with different patterns and shapes, and they can be more like art than other floor coverings, if you have a bunch of different photographs for example, a gorgeous fluffy rug with soft colors can look right, maybe it won't match a color or Photo design, but the two pieces will complement perfectly.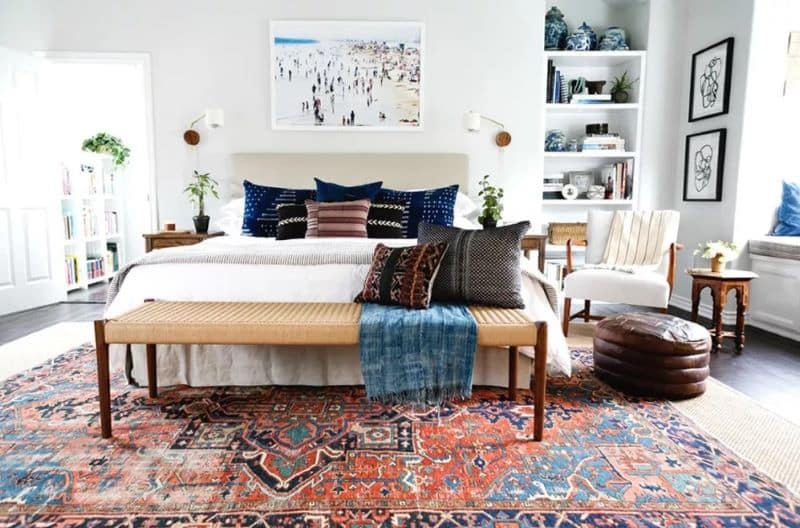 Choose a stand-alone rug and keep the rest of the art pieces neutral
4. Highlight the rug in the space
Another way to harmonize rugs with art pieces is to highlight the rug as a central work of art, and some great rugs can be effective pieces of attraction, if you buy a great rug it would be good to turn it into the central piece of art in the space, and instead of trying to combine the rug with artwork use The rug as a visual centerpiece in the room and add a wall art that shows off the rug.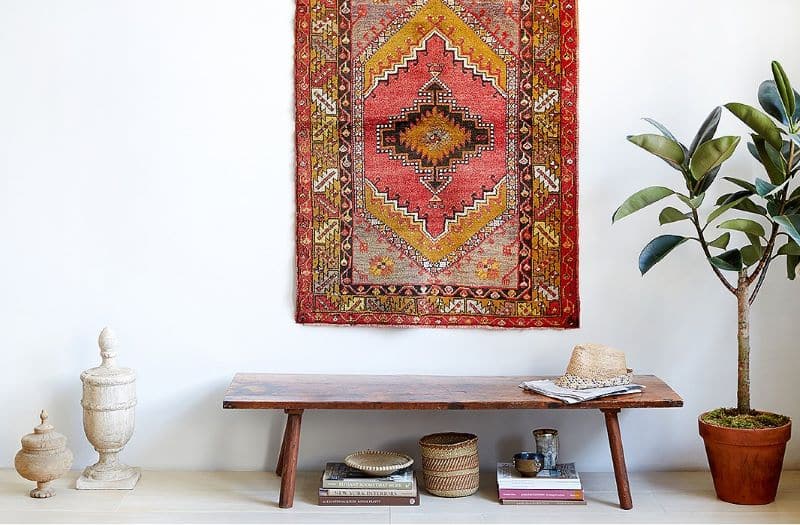 Make your rugs the focal point of the space by hanging them on the wall
5. Avoid visual competition between the rug and the art pieces
Creating a competition between the rugs and the art is not the goal, what you really want to achieve is a balance between the art and the design of the rug. The idea of ​​having bold art pieces paired with a great rug might be wrong, as it can make matching difficult. What's even more difficult is when other pieces of art match each other and not the rug, making it look like a separate piece.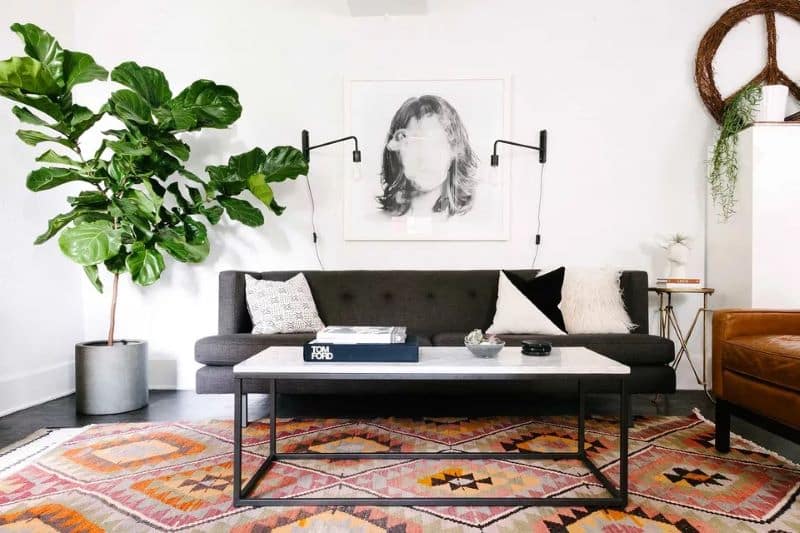 If you use a dark color or motif in your rug, make sure you don't use too much dark artwork to maintain balance.
Find beautiful rugs to match any decor
Finding the right rug for your decor is easier when you have a large selection to choose from. We have a wide range of gorgeous rugs that are modern and perfect for your decor style. You can browse through them easily and without complication.
Translated by: nazmiyalantiquerugs.com