Around the clock and a half in the Victoria and Albert Museum in London, the Ardabil carpet is lit for 10 minutes, so that visitors to the exhibition of Islamic art can witness its splendor. XVI and to maintain its wonderful colors.
While a few antique rug collectors display priceless antiques on the floor, most value their antique rugs and want to protect the rich colors and textures as much as possible.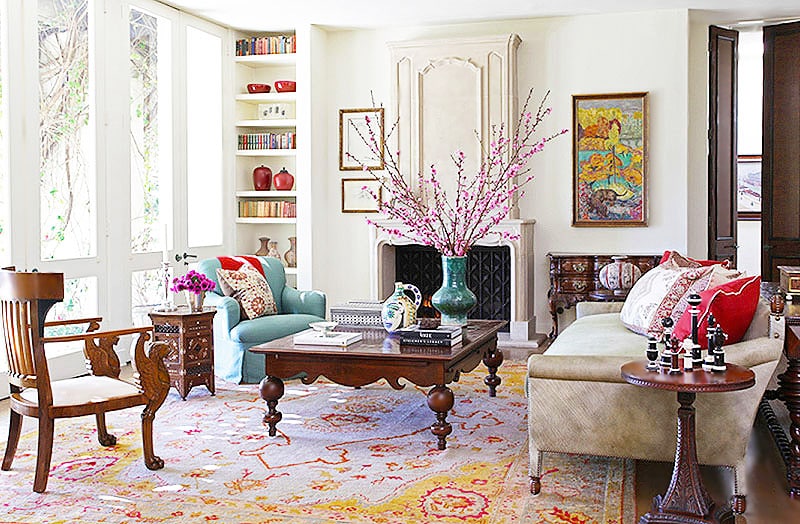 Keep antique rugs out of the light
How do you protect your antique rugs so they don't fade in the sun?
Make sure to rotate your carpet semi-annually to reduce wear on heavy traffic and furniture, as well as fading caused by sunlight. If fading occurs due to UV rays, it will be evenly distributed without compromising on a particular side or section of the rug.
Use window coverings to block sunlight and UV rays without sacrificing elegance. Sheer curtains block some direct light especially when carpets are exposed to the sun, however, opaque curtains provide better protection.
Incandescent lights can also produce ultraviolet waves that cause fading over time on natural textiles and dyes, so it's important to use lower wattage bulbs.
Window tinting materials specifically designed to block UV rays are a much more effective option when protecting valuable textiles and upholstered furnishings. In addition, the tinting materials can easily be installed over existing windows and skylights.
Share this article from Weft with those around you to get the best recommendations for carpet maintenance and care.
[Translated by adaptation from the website nazmiyalantiquerugs.com ]